Nate Sarmir
Development and Construction Services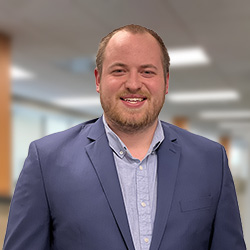 Nate Sarmir has over 5 years of experience as a project manager working on mission critical, data center, urban mixed-use, and retail projects. He has managed high-end finish trades and high-profile buildout of core and shell spaces. Nate has overseen exterior construction and sitework from large-scale utilities to high-end landscaping and hardscaping finishes while working on with a wide range of design teams.
Nate's project experience includes the construction oversight of 2 new data facilities on a data center campus. As part of the new construction, campus upgrades and improvements were required including the relocation of all utility mains and a new water reclamation system.
Nate earned his BCE in Civil Engineering & Construction Management at The Catholic University of America and is well-versed in project management software and techniques.