VA4 Data Center Case Story
Ashburn, VA
284,000-sf, 32-mw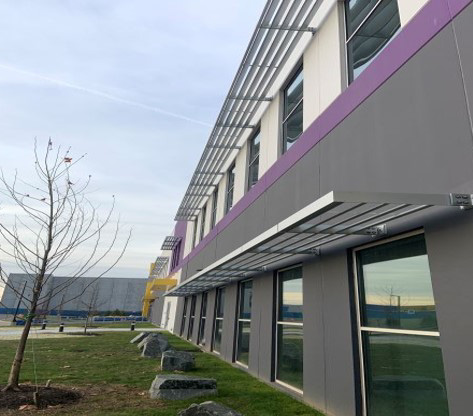 Verity performed project management services for a new hyperscale data center located in Ashburn, VA. The work included site work and design/construction of a 284,000-sf, 32-mw data center shell and interior. As part of an integrated extension of the client's project team, Verity managed the design, budget, permit process, and construction phases of the project.
POSITIVE IMPACT ON THE DATA CENTER INDUSTRY:
VA4 is now available for leasing with 32-mw critical IT load. In a market where new inventory sells quickly, VA4 offers more choices for hyperscale cloud and large enterprises that need data center capacity in VA.
RESULTS:
Despite the enormous challenge a 284,000-sf data center presents in and of itself, the project team absorbed over $50M of additional tenant driven scope changes and still delivered the project on-time, on-budget, and fully operational. We modified site logistics and dirt approach to save $2M in costs from the original plan. The team changed the underground utility design approach and was able to reduce the budget by approximately $7M. We overcame a 4-month delay in equipment deliveries by changing the commissioning approach multiple times. This project was a resounding success and worthy of industry praise.
"We view Verity as a trusted partner. From start to finish, they oversee our projects with only our interest in mind by becoming an extension of our team. They have proven to be knowledgeable project and construction managers with great communication and problem-solving skills. By partnering with Verity, we continue to see reduced project risk, budget saving costs, and schedules met on each project." – Confidential Client