In the Community
Verity's culture attracts people that share Verity's passion for community and service. We support our communities through various organizations and non-profits. Each year, we have over 350 combined volunteer hours company-wide which impacts thousands locally and nationally.  Our goal is to use our collective resources to impact the local community through talent, time, and money.
These efforts have not gone unnoticed. Verity has been honored with significant recognition for its approach to its community work. Community awards and recognition include Reston Cornerstones Philanthropist Finalist, Greater Reston Business of the Year, and Dulles COVID Business Champion Nominee.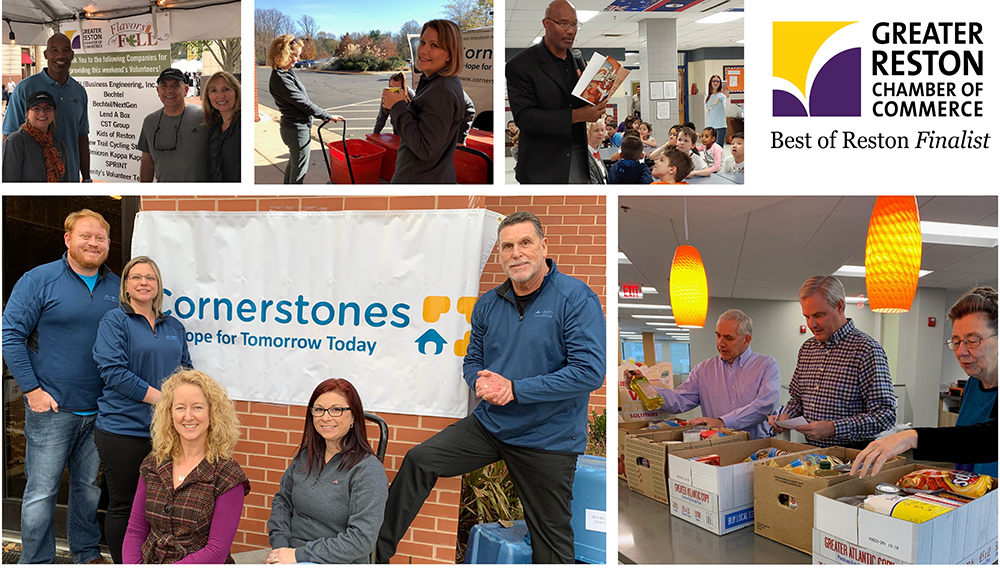 Our collective civic and social contributions unify the company and reinforces Verity's culture. We find that by doing more together not only do we strengthen each other and Verity, but the community benefits from those efforts too.
We invest our resources and volunteer time to positively impact our community. Throughout the years, our team has partnered with some of the following organizations and non-profits: