Dulles Chamber Names Verity a Nominee for the COVID Heroes Award in Business Services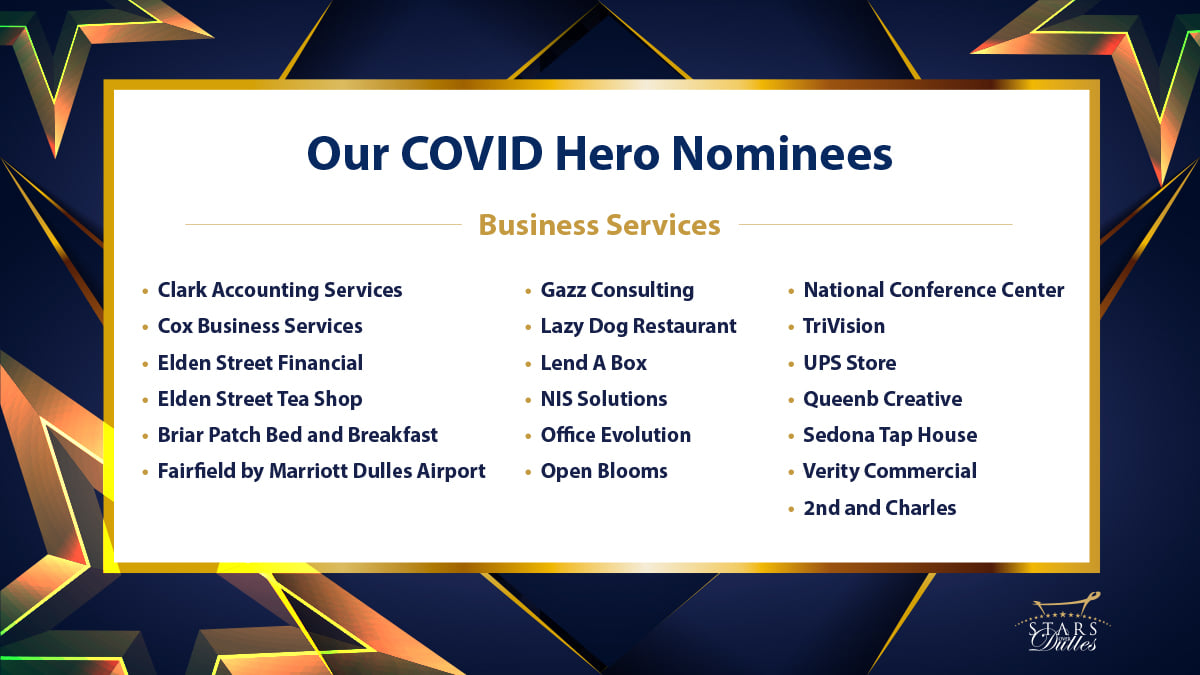 Dulles Regional Chamber of Commerce announced Verity as nominee of the COVID Heroes Award in Business Services. This award demonstrates how firms diversified their businesses or went above and beyond to support the Dulles region in response to the COVID-19 pandemic.
Winners were announced at Dulles Chamber's Stars Over Dulles 2021 Annual Awards Presentation. You can watch the replay of the presentation by clicking here.
Verity would like to thank Dulles Regional Chamber of Commerce for the nomination and congratulate all nominees and winners.
ABOUT VERITY:
Verity Commercial is a multidisciplinary firm that approaches the commercial real estate industry in three ways: development and construction services, brokerage and real estate investments. Our breadth of expertise gives clients more options and the perspective to make better decisions. Our fast-growing construction management practice focuses on three core industries: data center/ mission critical, life science and mixed-use projects. Our brokerage practice is geared toward clients that require strategic thinking along with transactional results. And our investment practice combines our market knowledge, strategic thinking and technical expertise to help real estate investors build a successful portfolio.
Verity is a 4-time Inc. 5000 firm and one of the fastest growing firms in Virginia and in the DC Metro area. Additionally, Verity won the Northern Virginia Technology Council (NVTC) Data Center Supplier Champion Award and were named Greater Reston Awards for Excellence Business of the Year.