Verity Wins Reston Chamber Award for Chamber Excellence Business of the Year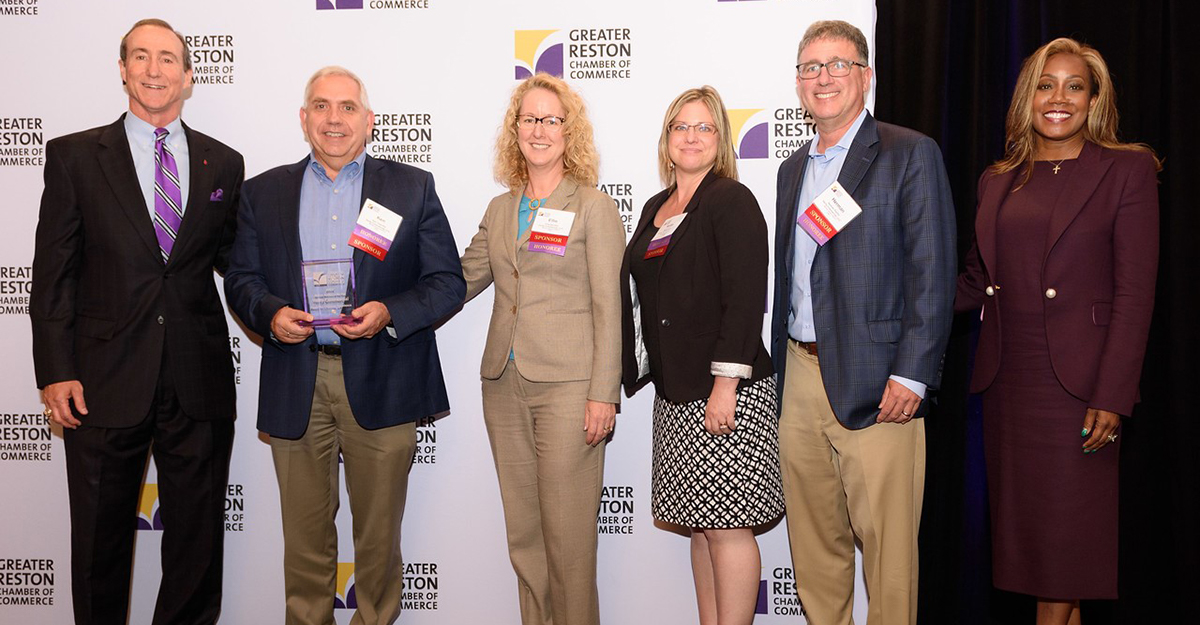 Verity Commercial was recognized as Reston Chamber Medium Business of the Year honoree at the Annual Meeting and Awards for Chamber Excellence (ACE) Luncheon on June 27.
Reston Chamber friends, members, and guests gathered to recognize individuals and corporate members who were nominated by their peers for their demonstrated excellence, industry innovation, and Chamber support over the past year.
"Wow, what an unbelievable experience to have won Reston Chamber's ACE Medium Business of the Year," says Verity Co-Founder Ken Traenkle. "This award is really special to us since it's about our team's contribution to the business community and the community at large. It's extremely exciting and humbling to be a part of this year's ACE honorees. Our team and supporters are to thank for this recognition – without them, this wouldn't be possible."
The celebration marked the end of Reston Chamber President & CEO Mark Ingrao's 10-year tenure at the Chamber. Mark accepted a new position as the Chief Executive of the Northern Virginia Building Industry Association (NVBIA). Other highlights included transitioning the 2019-2020 Board of Directors under Comstock Partners Maggie Parker's leadership as Board Chair.
Congratulations to all of this year's honorees and nominees.
Verity would like to thank its dedicated team members, valued clients, supporters, and friends and family who made this recognition possible.
About Verity
Verity Commercial is a Reston-based commercial real estate advisory and investment company established in 2010. Verity has been a Greater Reston Chamber member for 7 years. In 2016, Verity was recognized by Virginia Chamber of Commerce as one of the 50 Fastest Growing Companies in Virginia. Inc. 5000 recognized Verity in 2016 and 2017 as one of the fastest growing companies in the nation. Verity was recognized as a finalist for the 2018 Cornerstones of Our Community Best of Reston and named 2019 Reston Chamber ACE Medium Business of the Year honoree.