Verity Makes the 2018 Best of Reston Finalist List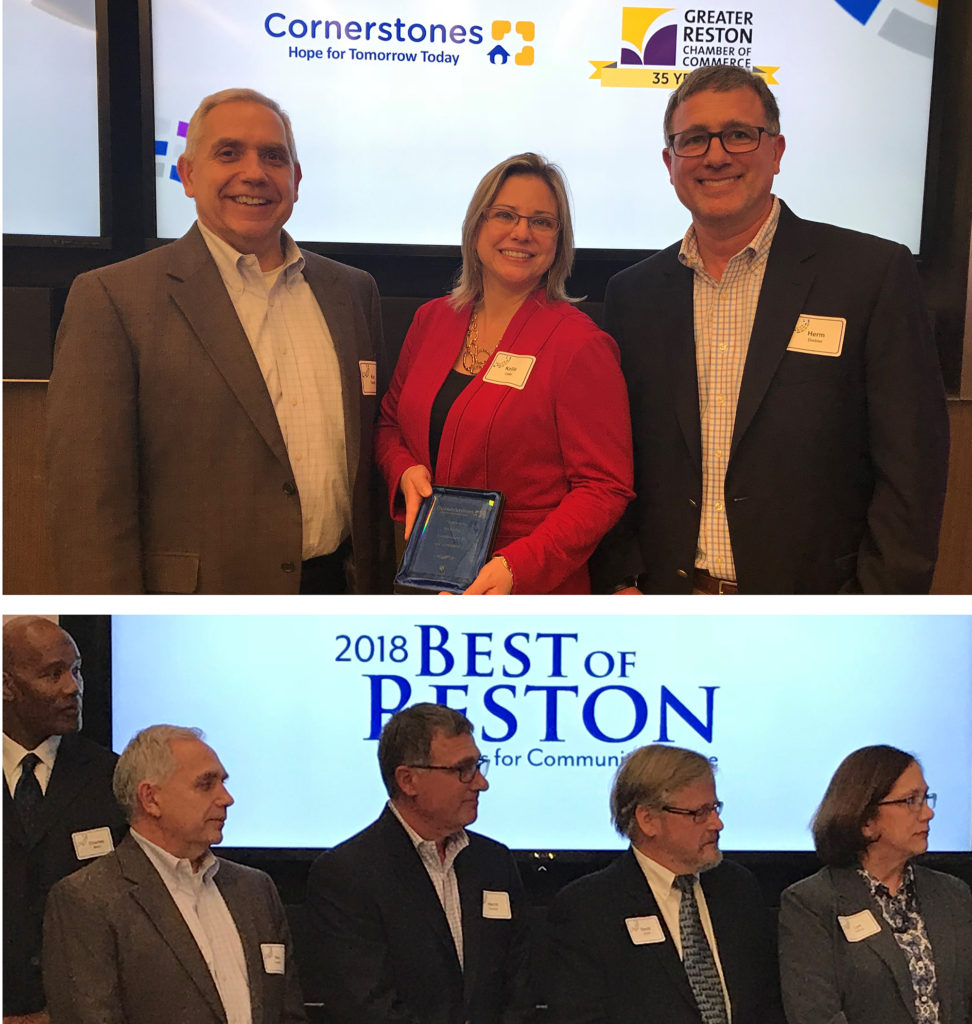 Cornerstones and Reston Chamber announced Verity Commercial as one of the finalists for the 2018 Best of Reston Awards for Community Service.
The reveal reception was hosted by Leidos on March 12 and will be followed by the 2018 Cornerstones of Our Community Best of Reston Awards Gala on April 12.
Verity was recognized for their collective civic and social contributions and their culture of giving back.
"Verity is very honored to receive this community award", says Ken Traenkle, Verity's Co-Founder. "At Verity, we strive to use our collective talents to impact and serve our local community; and, it is our hope we inspire others to do the same."
Verity and its employee have supported the local community through various organizations and non‐profits since its establishment in 2010. Their goal is to use their collective resources to impact the local community through talent, time, and money. Together, they have over 600 combined volunteer hours which has impacted thousands in the local Reston/Herndon and the DC metropolitan area.
Verity would like to thank its employees for their volunteer efforts. This recognition is only possible because of their collective desire to make a difference in the community.
Congratulations to all 2018 finalists and honorees!
The 2018 Cornerstones of Our Community Best of Reston Awards Gala will be held on April 12 from 6:00 – 10:00PM at the Hyatt Regency Reston.
About Best of Reston
"Nearly three decades ago, Cornerstones and the Greater Reston Chamber of Commerce came together in a unique collaboration that demonstrates our mutual commitment to the guiding principles of our community established by Reston founder Robert E. Simon and a shared philosophy that the collective contributions of individuals, businesses, civic and community institutions and organizations are necessary to build and sustain thriving and enriching communities. This partnership is celebrated each year in a community awards celebration." – Cornerstones of Our Community