Drones: 7 Factors To Consider Before Taking Your Construction Project To New Heights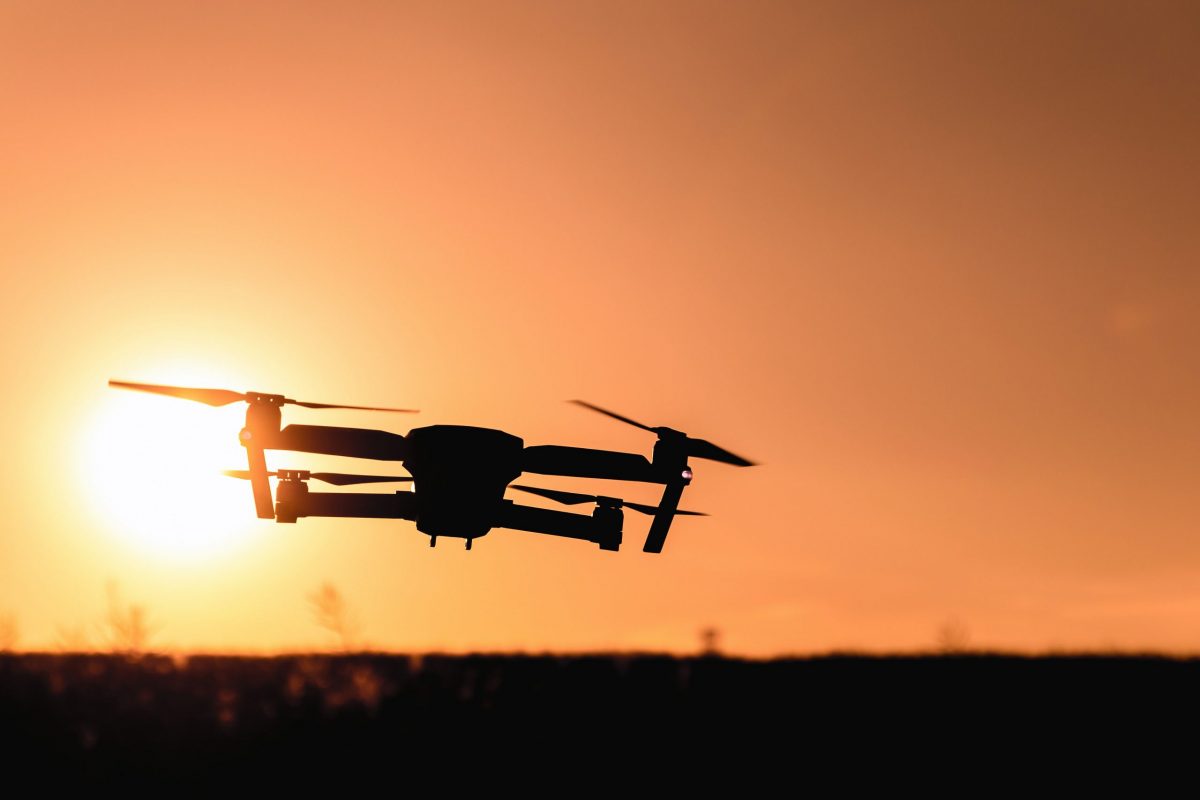 Drones may sound like actual child's play, but unmanned aerial vehicles (UAVs) are dramatically shaping the construction industry, improving our ability to identify project trends and potential issues.
The construction industry is commonly known for being slow to adopt the latest technology but Owners can't ignore the benefits of drones. Drones are already improving every aspect of the construction process including addressing one of the biggest challenges during construction – obtaining real-time awareness and accuracy. They're also improving job site visibility, increasing safety, reducing risk, and gathering information faster in real-time for better reporting – all factors that reduce overall construction costs.
While only 122,000 of drones were registered for commercial use in 2018, that number is increasing fast as the technology improves. From pre-construction to project completion, this evolving technology will be a game-changer for the construction industry.
Verity Commercial's project management team is consistently looking for ways to improve the construction process while saving Owners money through the use of technology. Drones might be right for your next project. However, it's got to make sense so you need to evaluate your return on investment. Therefore, before you invest in this high-tech tool, consider these 7 aspects.
Costs – Costs for commercial drones vary greatly depending on features and capabilities. Battery life span, wing span, payload (how much weight it can carry), and flight range will all affect costs. Another consideration is whether you want to manage drone programs in-house or outsource it to a third-party. In-house capabilities keep long-term cost down but upfront costs can be costly due implementing flying software and systems and employee training. In contrast, an outsourced program has lower upfront costs compared to in-house but there are high long-term costs associated with paying a third-party. Deciding which is right for you depends on your long-term goals and how you plan to use this technology in future projects.
Visibility ­– Drones produce great imagery throughout the entire project lifecycle. Through cameras and videos, you can see more accurate details about the site that will help you make more informed decisions during pre-construction and construction phases. With the help of drone software, you can take imagery and turn it into a way to identify potential construction issues.
Safety – Drones are increasingly being used in the industry for performing hazard work and monitoring areas where potential risk and accidents are more likely to occur by alerting construction managers to issues before they arise. Often, drones can provide visibility into areas that would be unsafe for an individual. Reducing construction risks while keeping workers safe is proving to be one of the most valuable assets to having drone technology.
Reporting & Data – Receiving more accurate and timely data translates to better progress reporting. Drones can identify discrepancies as small as 1 cm while also validating contractor reports making it easy for stakeholders to monitor progress. Additionally, construction managers can capture data for tasks that need more detail and precision such as positioning concrete steel slabs.
Battery life – Battery life affects drone flight time. The longer you need to fly your drone, the more costly the battery. Determine the needs of your project and a drone's battery life before you invest in drone technology.
Payload – The amount of weight a drone can carry depends on its payload. You need to determine the weight and size of equipment you want your drone to carry. Obviously, if a drone can't carry your equipment, it won't work for you. One way around that is to purchase equipment that meets drone requirements; however, that will increase your upfront costs. Drones are commonly sold with camera equipment included and the payload capabilities of the UAV are already accounted for by the manufacturer.
Range – How far and where you can fly your drone is important to determine if drone technology is right for you. Not only do you need to consider distance over a job site but you need ensure they can reach difficult areas. Also, there are flight restrictions in certain areas, especially around secure government buildings and airports. If you're limited in your range and ability to maneuver around the site then drone technology might not be right for you.
Keep in mind, there are specific rules and requirements that exist when flying a drone for commercial purposes which can be very confusing. Adding to the confusion is lawmakers' inability to keep up with rapid changing drone technology. While we can't address all the different rules and regulations in this blog, we wanted to provide you with some resources with more information.
Investing in drone technology takes understanding its capabilities and limitations. Drones in the future will likely be better, operate more efficiently, and offer more benefits by resolving limitations found in payload, battery life, and flying range. However, adopting this technology now will position you for the future.
Do you want to know more about drones or other growing technology trends that might be right for your next project? Contact one of Verity's experienced project managers today!
Resources
5 Ways Drones in Construction Can Improve Your Projects Now
Beginner's Guide to Using Drones for Construction Management
FAA Drone Registry Tops One Million
High-Tech Tools and Greater Efficiencies Could Combat the Rise in Construction Costs
PwC Global Report on the Commercial Applications of Drone Technology
Categories: