Last Month Verity Celebrates Read Across America Day at Crestwood Elementary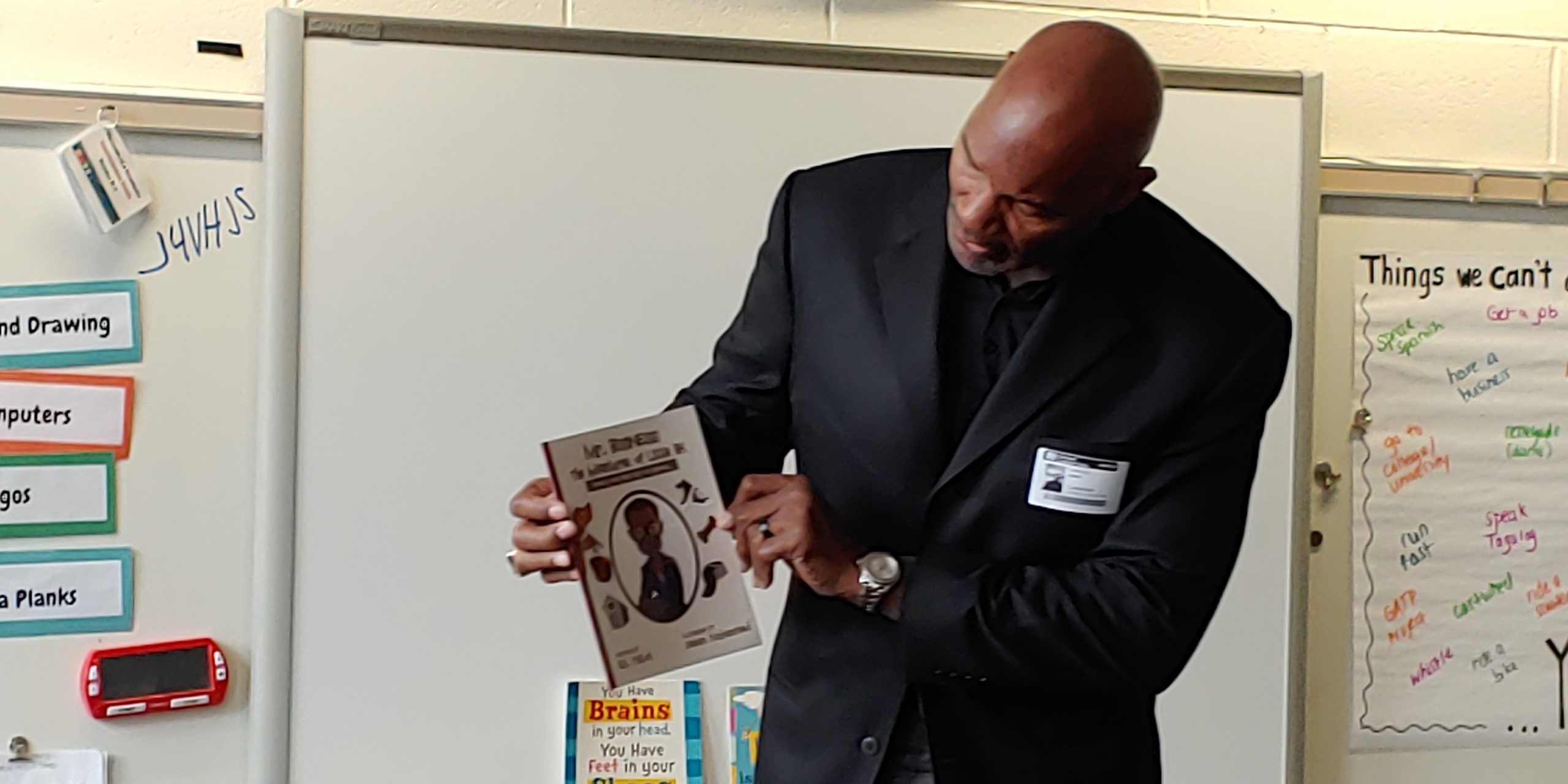 Charles Mann of Verity Commercial and retired NFL Washington Redskins player visited Crestwood Elementary for Read Across America Day last month.
Business entrepreneur and 3-time Super Bowl champion spent time reading "Mr. Business – The Adventures of Little BK" to elementary students. Charles discussed concepts of success and sacrifice with the students.
In addition to business and sports, Charles is passionate about giving back to the community through social and civic organizations such as this one. He supports many local causes and other various charity events throughout the local area.