Luxe Dermatology Holds Grand Opening in The Boro at Tysons Corner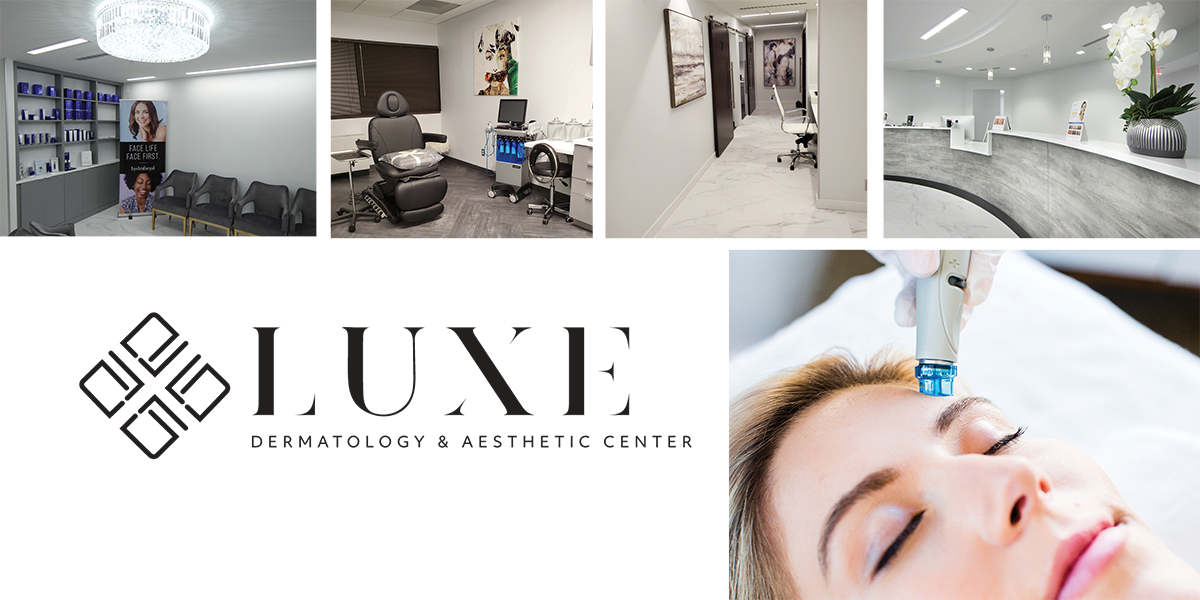 Luxe Dermatology and Aesthetics Center, Verity Commercial's tenant, opened its new location in The Boro at Tysons Corner. Oyku Hanna of Verity represented Luxe Dermatology in the deal. Luxe Dermatology offers world-class care for both medical and cosmetic dermatology in a luxurious spa setting.
"We're obsessed with impressing our clients and taking their dermatological care to the next level," says Liza A. Moore, MD, FAAD, Board Certified Cosmetic & Medical Dermatologist & Clinical Director with Luxe Dermatology. "Having our office in The Boro at Tysons Corner in an upscale space, offers our clients the world-class care they're accustomed to receiving at Luxe Dermatology."
Luxe Dermatology provides cutting edge, customized and concierge style care for their clients while treating common dermatological issues such as acne, eczema, psoriasis, warts, hair loss, and rashes. They also offer the latest technologies and cosmetic procedures for non-surgical facial rejuvenation including botox, facials, chemical peels, and laser treatments.
"My approach to commercial real estate evaluates overall business goals and objectives of my clients before we consider cost and location," says Oyku Hanna of Verity. "Luxe Dermatology wanted a premier and first-class space in an upscale community to demonstrate their topnotch client care, and The Boro did just that."
The Boro is a premier, multi-phase development just mere steps from the Greensboro Metro Station along the new Silver Line, adjacent to Route 7, Westpark and Greensboro Drives. It's a mixed-use residential, retail, and office property with a luxury downtown feel in Tysons Corner.
ABOUT VERITY:
Verity Commercial is a multidisciplinary firm that approaches commercial real estate from three directions: development & construction management, brokerage, and investment. Our breadth of expertise gives clients more options and the perspective to make better decisions. Our fast-growing development & construction management practice focuses on three core industries: data centers/mission critical, life sciences, and mixed-use projects. Our brokerage practice focuses on clients who need strategic thinking rather than transactional results. And our investment practice combines our market knowledge, strategic thinking, and technical expertise required for investors to build a successful portfolio.