Verity Commercial Sponsors the Focus on Fraud: Executive Impersonation Seminar on May 18, 2017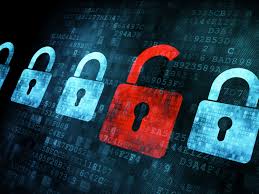 Verity Commercial sponsored the Focus on Fraud: Executive Impersonation M&T Bank Seminar Event on May 18, 2017.
Did you know 73% of companies were targets of fraud last year?
Presenter, Lourdes Ortuso, M&T Bank Vice President and Treasury Management Expert, discussed what executive impersonation fraud is, how does it happen, why does it work, the consequences, and best practices.
Here are some useful information and tips we learned from the event.
Executive impersonation is cyber criminals impersonating senior level executives via email to trick a member of that company into sending money by wire or ACH
Cyber criminals easily gain executive and business information online, such as through the company's website or their LinkedIn profiles
Executive email accounts are hacked or email addresses are made to appear very similar. Often the impersonator's email is missing just one letter in the name or they use formal names instead of preferred nicknames (e.g. Michael instead of Mike)
Tips on how to protect against fraud include change passwords regularly, use complex passwords, ignore unsolicited emails, and use only dedicated computers for confidential information
Most importantly, stay informed and if you see something, say something.
Stay tuned for our next sponsored seminar event later this year.