Verity Recognizes Staff for 2016 Accomplishments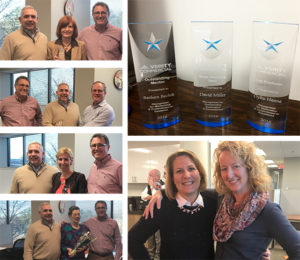 Congratulations to Barbara Bechtle for Outstanding Mentor, Dave Miller for Most Valuable Deal, and Oyku Hanna for Top Producer in 2016.
And a BIG thank you to Henrietta Meyer for keeping us all on track and coordinated.
Hats off, Verity staff, for all your hard work, commitment, and dedication in 2016!