Verity Reflects on 2018 Accomplishments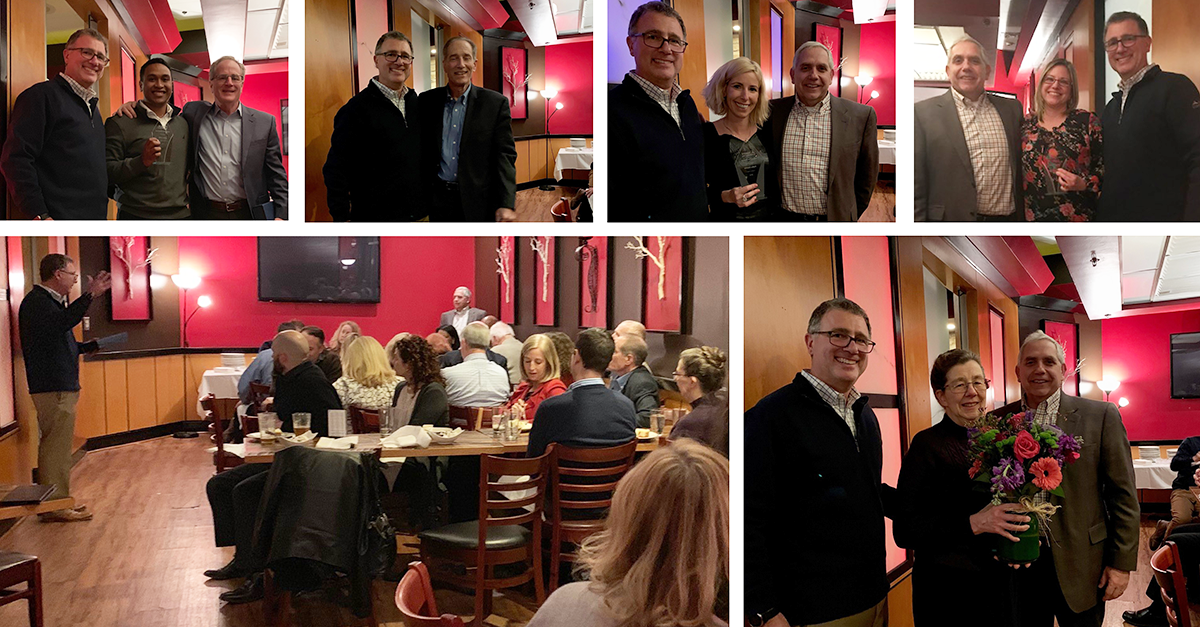 Verity celebrated 2018 accomplishments at a dinner event with staff, family, and friends. The team enjoyed a night of fun and food with lots of laughs and great company.
Team members that were recognized individually for their dedication and commitment were as follows:
Mike Lundy as Most Flexible Team Member
Bob Long as Goal Buster
Oyku Hanna as Advisory Top Producer
Kellie Cisler as Most Valuable Team Member
Henrietta Meyer for going above and beyond
Collectively, the team was recognized for an outstanding performance and supporting more than 20 different community organizations with over 350 combined volunteer hours in 2018.
"These accomplishments aren't just nice things to say about the team", says Verity's Co-Founder, Herm Diebler. "Each member of Verity's team has a deep and lasting impact on the business and I appreciate everything they do for the company."
Verity was recognized by Inc. 5000 two years in a row as one of the Fastest Growing Companies in America, received the Virginia's Fantastic 50 Award as one of the 50 Fastest Growing Companies in Virginia, and was a finalist for the 2018 Best of Reston Community Award.
Next year, Verity will celebrate its 10th year in business.
Congratulations Verity team for an outstanding 2018!