Verity Sponsors 5 Stages of Value Maturity Seminar Event on October 24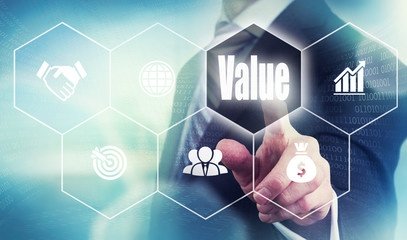 Verity Commercial sponsored the Five Stages of Value Maturity Seminar Event hosted by the Reston Business Advisory Group on October 24, 2017.
Do you know how business owners move beyond earning income to building value in their business?
Speaker Dan Doran, CVA, CEPA, Principal at Quantive presented on the five stages of Value Maturity: Identify, Protect, Build, Harvest, and Manage Enterprise Value and how the five stages create transferable business value; not just income.
Highlighted takeaways from the event included:
Most owners of lower to middle market businesses have "lifestyle" businesses that generate immediate and good income
Focusing on income alone does not mean the business has any transferable value
The five stages of value maturity are identify, protect, build, harvest, and manage enterprise value
Transferable value includes a business' soft assets such as brand image and reputation
Identifying value includes the discover stage. It's the business' baseline measurement
Grow value with revenue, business health, ownership, and personal wealth
The biggest challenge to building value is sustaining improvement over the long-term
Stay tuned for our next sponsored seminar event coming soon.