Verity Sponsors Blockchain Technology & Bitcoin Event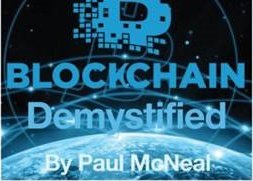 Verity sponsored the Blockchain & Bitcoin Demystified event presented by The Power Resource Group on September 13, 2018. Special guest Paul McNeal, coFounder of CryptoMarket360 LLC, spoke at the event.
Paul is a Blockchain technology and Bitcoin specialist and evangelist and is educating Washington DC metro area investors, CEOs, entrepreneurs, and business owners on this hot topic.
Verity's Charles Mann attended the event and learned how Blockchain technology will shaped the future of commercial real estate.
CryptoMarket360's goal is to help the community stay on top cryptocurrency through resources such as daily and weekly email newsletters, live reports, and daily podcasts.