Verity Sponsors the Gamechangers To Mature Your Business Event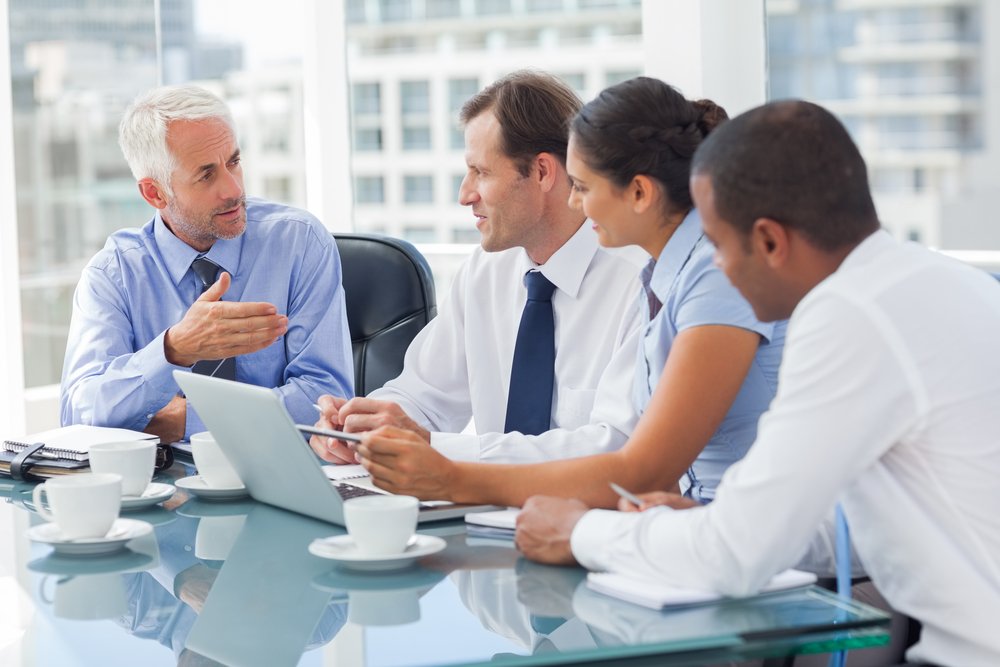 On May 9, Verity sponsored the Gamechangers To Mature Your Business Event, hosted by the Reston Business Advisory Council. Local business owners joined the business advisory council for a discussion followed by Q&A on five gamechangers in maturing their business.
Business owners got ideas and advice from an expert panel which consisted of professionals that have successfully navigated every phase of a company's life cycle, including successful exits. The five areas of business discussed were:
Management Team:

Building a management team/letting go.
Customer/Contract Base: How do I round it out to reduce risk and make myself more appealing in a sale?
Finance: It's more than just taxes and bills.
End Game: What do you want out of this? Begin with the end in mind.
Synergy: How can I get more from my advisors?
If you're interested in learning more about our next event, please contact Verity Commercial's Marketing and Communications Professional, Kellie Cisler, at kcisler@veritycommercial.com.
About The Panelists
Scott Dondershine, Esq., CPA – David, Brody & Dondershine, LLP
Scott is licensed to practice law in Virginia, Maryland and the District of Columbia. He is also a Certified Public Accountant and began his career in public accounting working for a big five CPA firm. He provides business, tax and estate planning legal services to emerging and mature technology and other companies, non-profits organizations and individuals located throughout the Washington Metropolitan Area.
Dayana Villanueva – VP, M&T Bank
Dayana is Vice President at M&T Bank with a focus on business and professional banking. She provides a full relationship review to include loans and lines of credit to businesses in support of strategic initiatives and business objectives. She delivers successful results for clients by building relationships, team development, and capitalizing on market opportunities.
Haig Kondayan, MBA, CFP®, CLU® – Wealth Management Advisor, Northwestern Mutual
Haig has been helping people take control of their personal and business financial future for nearly 30 years. He is a Certified Financial Planner (CFP) and Chartered Life Underwriter (CLU) providing expert guidance and customized recommendations for a lifetime of financial security. His expertise includes financial, retirement, business continuation, disability income, life insurance, and long-term care planning as well as investment strategies and education funding.
Bob Moskal, Quantive: M&A, Exit Planning & Business Valuations
Bob helps owners understand the value drivers of their company and chart a course to meet their goals as well as finding the right deal in a transaction for clients. His decade and a half investing venture capital and growing early stage companies in industries ranging from IT, renewable energy, consumer goods and more has given him diverse insights into the waypoints a business owner must pass to grow a successful company and sell at a premium multiple.
Ken Traenkle, CCIM – CoFounder & Principal, Verity Commercial
Ken is a recognized expert in commercial and investment real estate. He is among an elite of just 9,000 professionals throughout 30-plus countries who hold the CCIM designation. Ken's past experiences and knowledge make him an invaluable resource to commercial real estate owners, buyers, investors, landlords, and tenants. He has materially participated in over 500 commercial real estate transactions and offers clients both a big picture perspective and an understanding of day-to-day business operations.
About The Series
The GAMECHANGER Series is a series of discussions of best practices in managing a business and growing the value throughout its lifecycle.
Hosted By:
Hosted by the Reston Business Advisory Council – a group of business advisors whose purpose is to inform business owners of best practices in purposefully growing a company both professionally and personally. Members include:
Monish Banga, CPA, Partner at RLM, LLP
Scott Dondershine, Esq., CPA at David, Brody & Dondershine, LLP
Pete Eisert, President of Eisert Insurance Service
Dave Hagigh, Realtor at RE/MAX Allegiance
Ellen Jennings, CEO, BEI, Outsourced IT Support
Haig Kondayan, Wealth Management Advisor at Northwestern Mutual (Business and Personal Financial Planning)
Bob Moskal, Quantive: M&A, Exit Planning & Business Valuations
Kahlil Perez, Partner at The Capital Group (Employee Benefits)
Sid Subramanyam, Financial Representative at Northwestern Mutual (Life, Disability, Long-Term Care Insurance)
Ken Traenkle, CoFounder & Principal at Verity Commercial, LLC
Dayana Villanueva, Vice President, Business & Professional Banking at M&T Bank