Verity Visits Redskins Park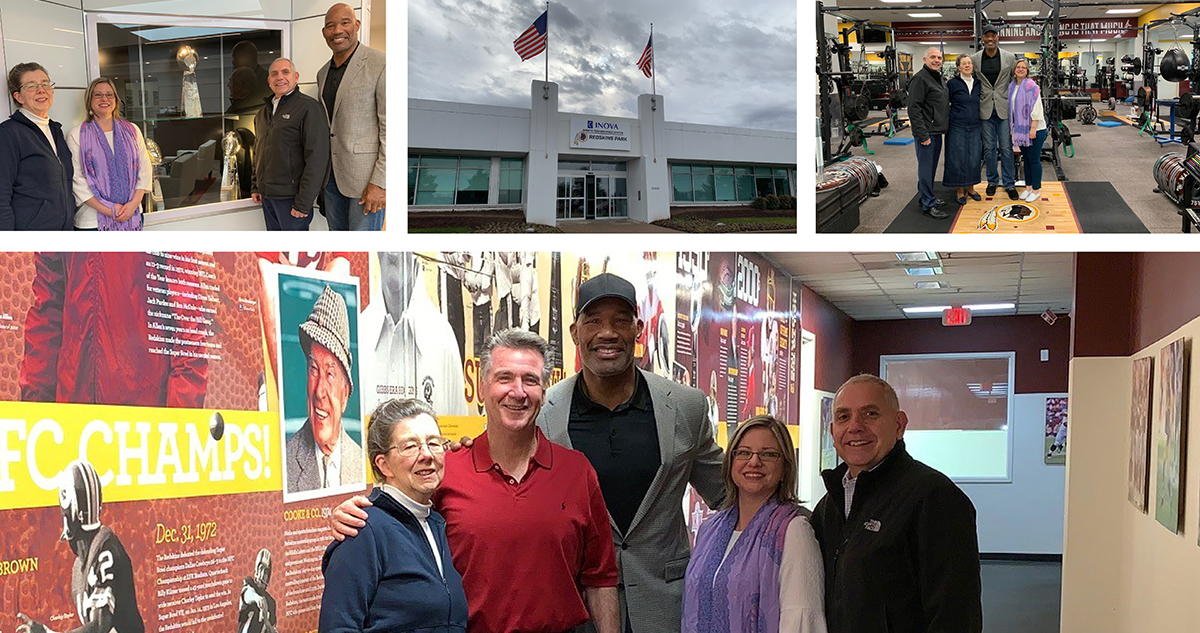 Verity Commercial visited Inova Sports Performance Center at Redskins Park in Loudoun County. We enjoyed touring the facility with Larry Michael, the Voice of the Washington Redskins, and meeting the people who support the team every day.
Over the years, the facility has been renovated with an expanded weight room and new cafeteria in 2013, a new locker room in 2016, and a recovery room in 2018.
The Redskins won three Super Bowl titles in 1982, 1987, and 1991. Charles Mann with Verity and former NFL player won two Super Bowls with the Redskins in 1987 and 1991. Those trophies are showcased in the front lobby.
Verity thanks everyone at Redskins Park for their kind hospitality.