Verity Volunteers at the Reston Flavors of Fall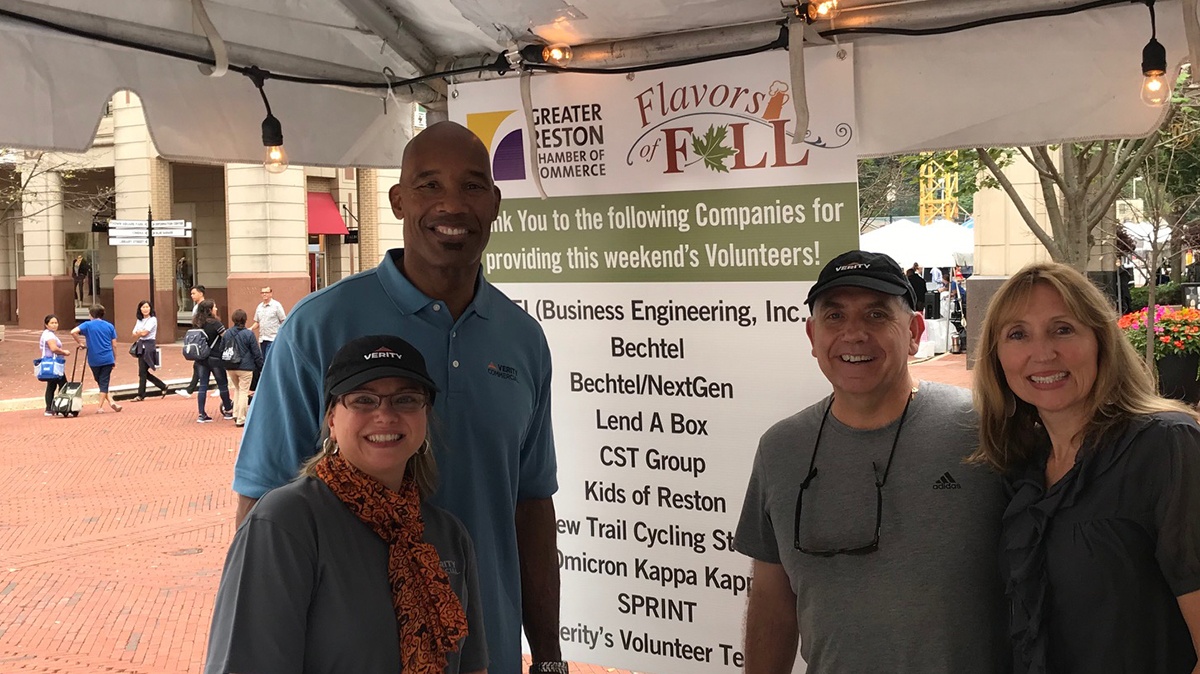 Verity Commercial's corporate volunteer team helped at Reston Chamber's Flavors of Fall event on Saturday, October 6. The team enjoyed serving the community at the beer pavilion in Reston Town Center.
"Supporting our local business community and the Greater Reston Chamber of Commerce through teamwork makes this event important to Verity," says Ken Traenkle, Verity's co-Founder and Principal. "Verity's culture embraces serving our community through teamwork and this event allows our team to do both."
The event featured local restaurant favorite fall foods and beers along with cornhole tournaments, live music, family activities, and the Reston Pumpkin 5k.
Verity Commercial was established in Reston in early 2010 and has been a member of the Greater Reston Chamber of Commerce for six years.