Verity Welcomes New Project Manager, Mike Lundy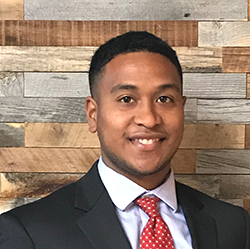 Verity Commercial welcomes Mike Lundy to its growing project management services.
Mike's experience includes mixed-use, multi-family, retail, healthcare and industrial projects. Mike's current project is a 336,000-square-feet multi-family residential project in the Ballpark District in Washington, DC. Prior to joining Verity, Mike worked with Harkins Builders and The Whiting-Turner Contracting Company.
"We're thrilled to have Mike on board" says Dave Miller, Verity Commercial's Principal. "Verity is growing and adding Mike's experience and skills to the Verity team continues to strengthen our resources."
Mike has a Bachelor of Science in Building Construction from Virginia Tech and is OSHA 30-Hour Construction Safety and Health certified.