Verity's Charles Mann Inducted into DC Sports Hall of Fame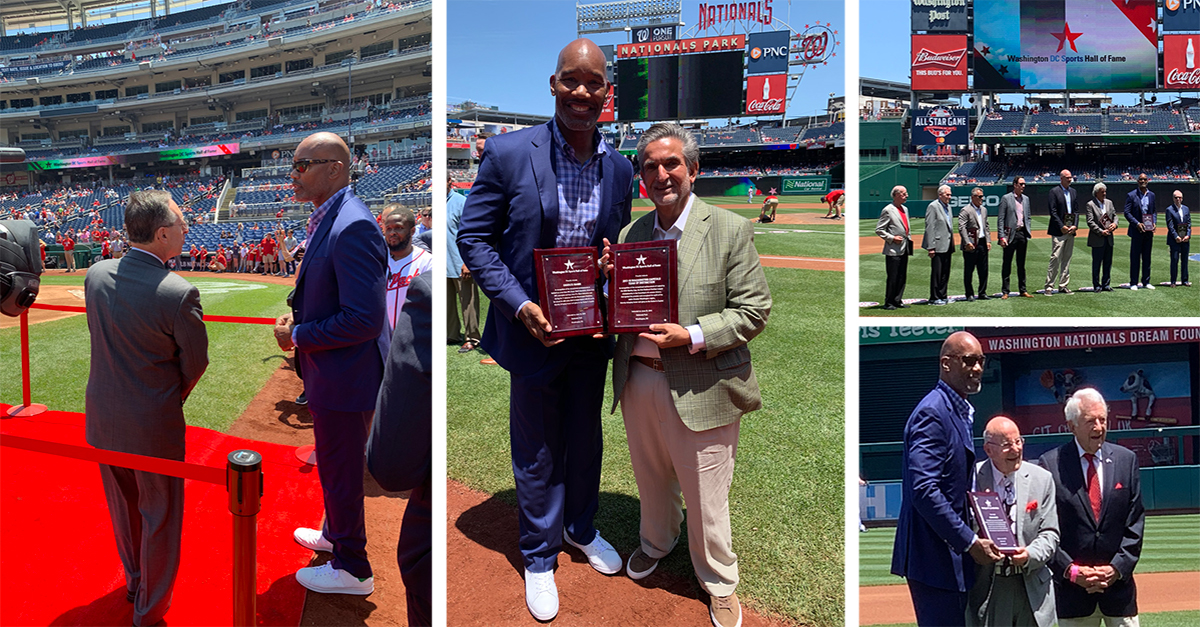 Charles Mann of Verity Commercial was inducted into the DC Sports Hall of Fame on June 23 at Nationals Park. Charles was 1 of 11 honorees celebrated and whose names will be added to the Hall of Fame display at Nationals Park.
While playing for the Washington Redskins, Charles won two Super Bowls –– making him a legendary football champ in the DC metro area. Charles told The Washington Times he was honored to receive this recognition in the area where he lives and had so many successes.
Charles' impact on the community far extends beyond his legendary Redskins Super Bowl Champ status. He and former teammate, Art Monk, founded DC Youth Power Center, formerly known as The Good Samaritan Foundation, that tutors and develops inner-city youth to succeed in the community and workplace. Charles has been involved with various organizations such as National Kidney Foundation, United Way, and the Ronald McDonald Children's Charities. Currently, he is an active speaker and serves on the Honorary Board for Easterseals in the DMV.
Among the 11 inductees was Owner Ted Leonsis who accepted the induction on behalf of the 2018 Stanley Cup champion Washington Capitals.
In 2017, Charles joined Verity Commercial after earning his MBA from Strayer University. He is a commercial real estate advisor in the DMV and assists with sales and business development efforts related to Verity's project management, brokerage, and investment services.
About Mann's NFL Career
Charles is a former 12-year veteran of the NFL, four-time NFL Pro Bowl Player, and won three Super Bowls during his NFL career. His 83 regular season sacks combined with the 10 sacks he recorded in the NFL Playoffs place him among the elite players of the NFL. Charles was nominated for the NFL Hall of Fame 14 times and inducted into the Ring of Stars at Washington Redskins Fed-Ex Field. Charles is a proud member of the 70 All-Time Great Washington Redskins.