Verity's Johnny Chanel Meets Baltimore's New Mayor at the Recently Launched Wash and Learn Initiative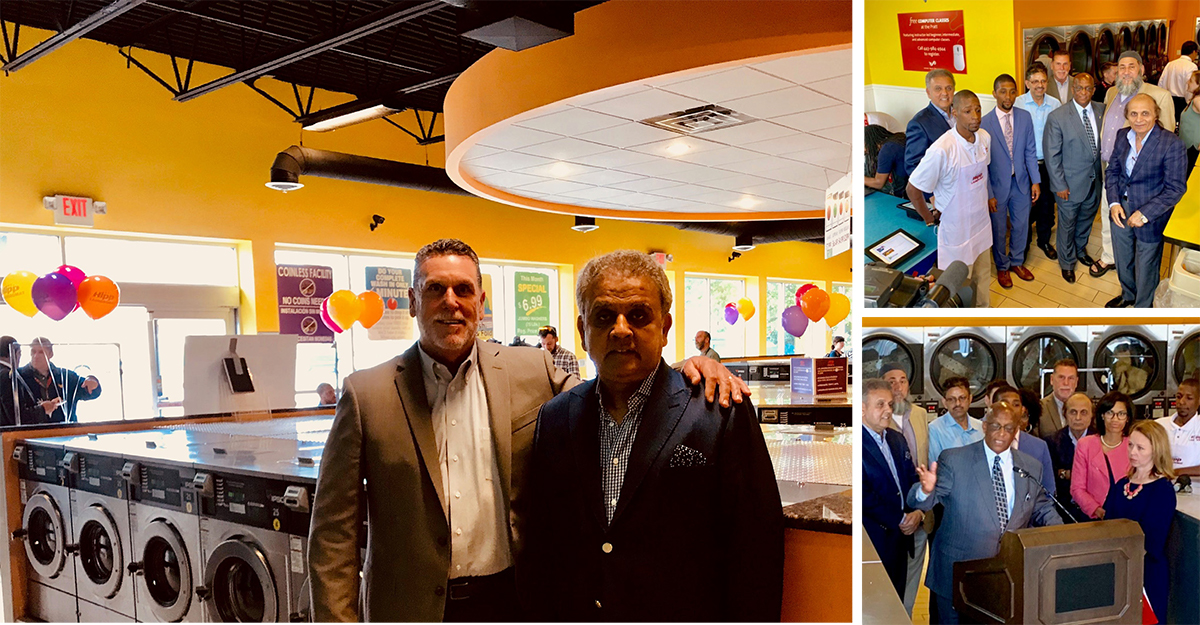 The Wash and Learn Initiative (WALI) was recently launched across Baltimore to provide residents with a unique place to learn –– laundromats. These learning laundromats are equipped with resources like computers, iPads, books, and internet access, and provide training on basic computer skills.
Johnny Chanel attended Hipp Laundromat's grand opening on June 10 with Founder and Owner Mossadaq Chughtai. Mossadaq is giving back to the community through this location in East Baltimore and others around the city.
Mayor Jack Young along with City Council President Brandon Scott were among the guests at June's grand opening event.
"This was quite the attribute to put all this together", says Johnny Chanel, Leasing and Sales Advisor with Verity. "It was a real honor to be invited to the event."
WALI Baltimore is a partnership of Enoch Pratt Free Library, Libraries Without Borders' partnership, Robert W. Deutsch Foundation, and Media Democracy Fund.