Verity's Project Management Team Attends West Half Street Project Topping-Out Party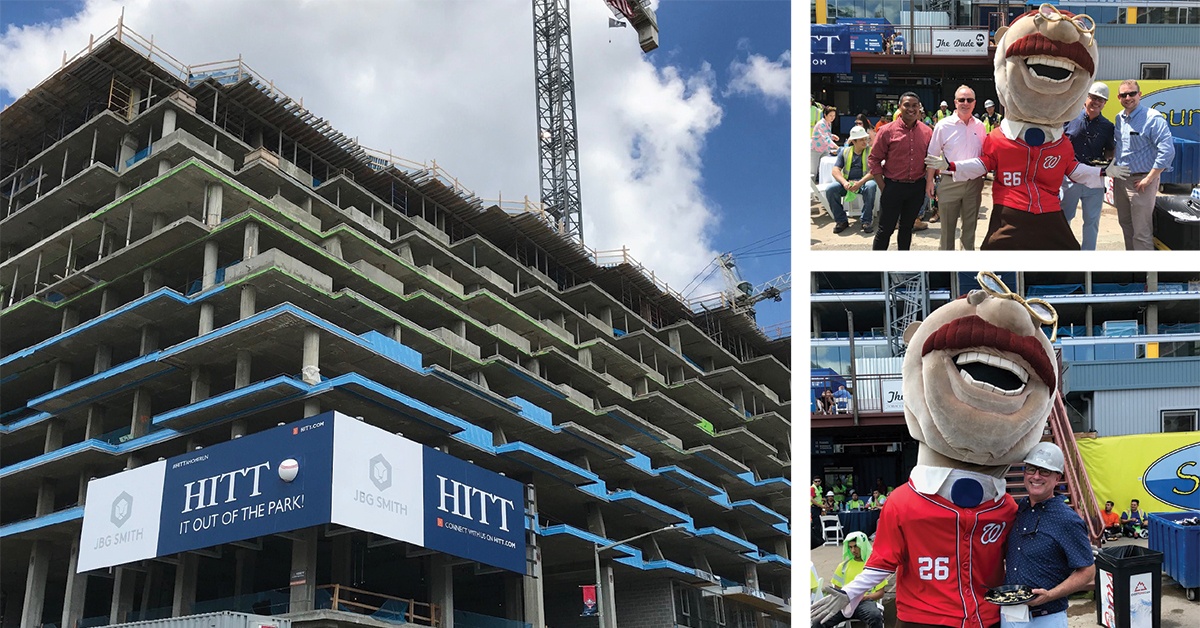 Verity Commercial's project management team was happy to celebrate a major milestone with JBG SMITH and HITT at the site of the West Half Street project, across from Nationals Park, on June 28.
The team enjoyed the day with food, fun, and time with Teddy.
Congratulations to the entire team!
About West Half Street
The project is a mixed-use project that consists of 600,000-sf of multifamily residential. Verity is performing comprehensive project management services. The development is just steps away from Nationals Park in SE, Washington, DC. It will feature about 465 residential units with about 65,000-sf of retail and restaurants on the ground floor along with rooftop amenities including a pool.