Verity's Tenant, MediterraFish, Shows Off New Location and Concept on WUSA's Morning Show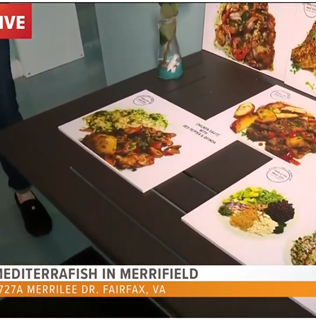 MediterraFish appeared on WUSA's morning show featuring their new space and concept. Oyku Hanna of Verity Commercial helped them secure their space.
They talked about their new location at Halstead Square Dunn Loring Metro in Merrifield on 2727A Merrilee Drive and how they're providing customers with a fresh fish market and restaurant like no other.