Verity is a Finalist for the Northern Virginia Technology Council 2020 Data Center Awards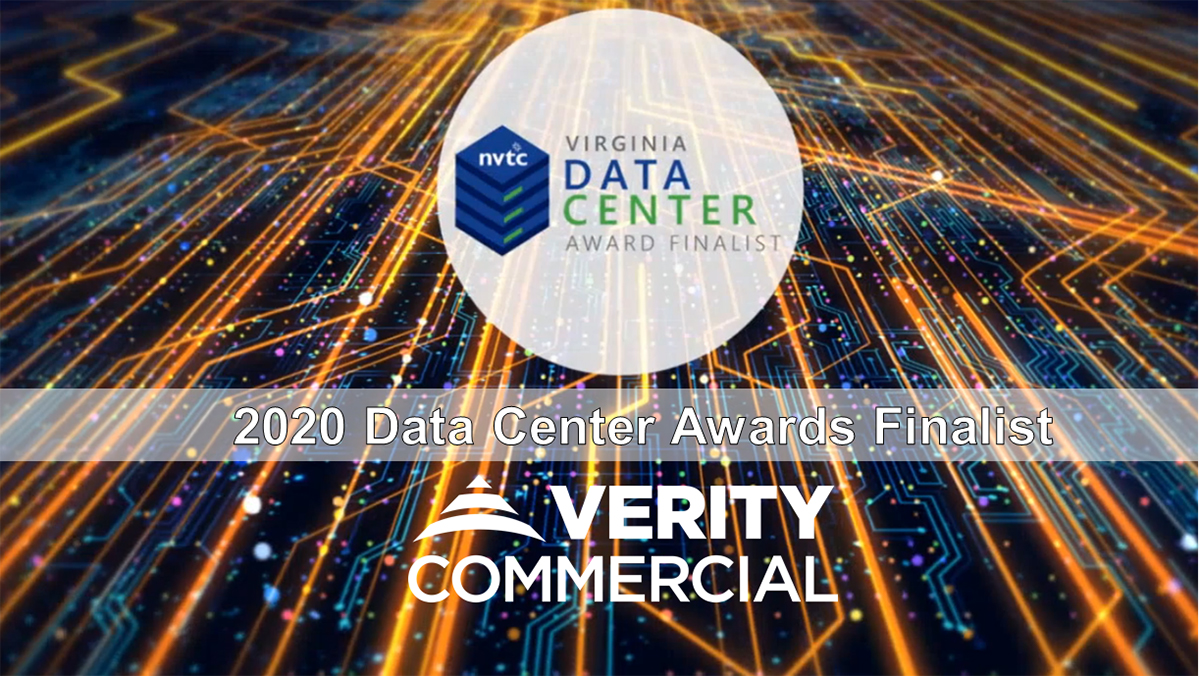 Verity is recognized for outstanding excellence in contributing to the world's largest data center market—Northern Virginia.
The Northern Virginia Technology Council (NVTC) announced that Verity Commercial has been nominated as a finalist for the 2020 NVTC Data Center Supplier Champion Award.
Northern Virginia is the largest data center market in the world, according to NVTC's 2020 Impact of Data Centers on the State and Local Economies of Virginia report. However, the data center industry is not only important to Northern Virginia's economy and data capacity, but across the Commonwealth, the nation, and the world.
"Verity being recognized as a finalist for our contribution to the world's largest data center market is extremely exciting. It is a testament to Verity's reputation for shared values, close communication, and collaboration with our clients. Whether we are working in Northern Virginia, Virginia Tidewater/Hampton Roads area, Chicago, or internationally, we bring that same level of project leadership to every engagement. We are proud to be a part of the solution in providing end-users with more data options and capacity," says Verity co-Founder Herm Diebler.
Verity offers data center development and construction services that bring exceptional experience, accountability, and transparency to every project. They deliver projects on-time even in unexpected challenges and circumstances with experience in all facets of data center construction including greenfield/hyperscale, fit-outs, powered shell, and improving existing facilities.
NVTC will announce the winners later this fall at a virtual event.
Visit Verity's new website to learn more about the team and projects.
ABOUT VERITY:
Verity Commercial is a multidisciplinary firm that approaches the commercial real estate industry in three ways: development and construction services, brokerage and real estate investments. Our breadth of expertise gives clients more options and the perspective to make better decisions. Our fast-growing construction management practice focuses on three core industries: data center/ mission critical, life science and mixed-use projects. Our brokerage practice is geared toward clients that require strategic thinking along with transactional results. And our investment practice combines our market knowledge, strategic thinking, and technical expertise to help real estate investors build a successful portfolio.
Verity is a 3-time Inc. 5000 firm and one of the fastest growing firms in Virginia and in the DC Metro area. In 2019, they were named Greater Reston Awards for Excellence Business of the Year.