Virginia-Based Verity Commercial Heads to Chicago with Newest Team Member, Leo Hoerdemann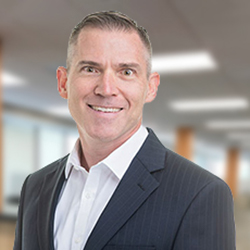 Verity Appoints Leo Hoerdemann as Chicago Regional Manager
Verity Commercial, a Virginia-based firm, appointed Leo Hoerdemann as Chicago Regional Manager to expand capabilities and expertise into the Chicagoland area. Leo will focus on increasing Chicago's development & construction management services, as well as seeking new brokerage and investment opportunities in the area.
Recognized as a fast-growing, multidisciplinary firm, Verity offers development & construction services, brokerage, and real estate investment services. The firm works in a broad range of challenging industries including life sciences, mission critical, data center, and urban mixed-use. The team's deep technical background, combined with a commercial real estate perspective allows them to deliver consistent, financially responsible results fast.
"We brought Leo on to better serve our existing clients in the Chicagoland area," says Verity co-Founder Herm Diebler. "I believe the firm can further expand its client-base in this area with Leo leading the effort by focusing on our experience in strategic industries and services. Leo thoroughly understands Verity's capabilities. His background and knowledge of the area will be instrumental in building the same momentum we're experiencing in the metro DC area."
Leo brings over 25 years of experience managing preconstruction and construction projects in the data center, technology, healthcare, industrial, multifamily, retail, education, office, and adaptive reuse industries. He is an experienced leader who built new and renovation projects ranging from $500k to $300M. Leo has been responsible for the oversight of many projects throughout the Chicagoland area including a $60M, 240,000-sf corporate headquarters and data center in Tinley Park and the $750M campus modernization at Rush University Medical Center. Currently, Leo is managing the construction of a 36-mw, 223,000-sf hyperscale data center in the Chicagoland area.
"Combining my professional and regional expertise with Verity's reputation and service offerings, will bring great value to the region," says Leo Hoerdemann. "Verity brings exceptional experience, accountability, and transparency to every project—and they have the track record to prove it. I look forward to expanding that same culture into the Chicagoland area."
Leo's past experience includes operations manager and 11 years at Power Construction where he was a senior project manager. Leo has a Bachelor of Science in Civil Engineering from Villanova University. He is Planning and Scheduling Professional (PSP) certified, a LEED Accredited Professional (AP), and a licensed real estate broker in Illinois.
ABOUT VERITY:
Verity Commercial is a multidisciplinary firm that approaches the commercial real estate industry in three ways: development and construction services, brokerage and real estate investments. Our breadth of expertise gives clients more options and the perspective to make better decisions. Our fast-growing construction management practice focuses on three core industries: data center/ mission critical, life science and mixed-use projects. Our brokerage practice is geared toward clients that require strategic thinking along with transactional results. And our investment practice combines our market knowledge, strategic thinking and technical expertise to help real estate investors build a successful portfolio.
Verity is a 3-time Inc. 5000 firm and one of the fastest growing firms in Virginia and in the DC Metro area. Additionally, we were named Greater Reston Awards for Excellence Business of the Year.