Barbara Bechtle
Senior Vice President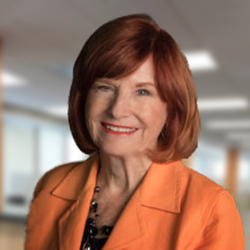 Barbara Bechtle has over 25 years of diversified commercial real estate brokerage experience in Northern Virginia. Barbara provides representation for sellers, purchasers, landlords, tenants and investors in sales and leasing of office, warehouse, retail and land transactions.
Barbara is an expert in office condominiums marketing and sales. She has sold over 1M-sf of both new construction and conversion office condominium space over the years. In addition, Barbara and her team have sold over 50,000-sf of office condo space at Riverside Office Park in Lansdowne for Buckeye Development. Because of her expertise and reputation, she often leases and resells many of the same condos she originally sold. Her extensive condo knowledge and repeated success as earned her the name "condo queen" in the industry.
Some of Barbara's notable clients have included KIMCO, Atlantic Realty, Toll Brothers, Rockledge Development, Cypress Realty, Buckeye Development and Rappaport. Additionally, her team represents a number of smaller clients in the Vienna/Tysons area for many years.
Client testimonials
"The Bechtle team at Verity Commercial handled my last commercial real estate transaction professionally by staying on top of the many details right up to closing. A last-minute question could have derailed closing.  If it wasn't for the quick response and answers by the Bechtle team, I don't believe we would have closed. I have in The Bechtle team a trusted advisor for all of my real estate transactions." — Chad Sri, Owner 
"Barbara and Ellie Bechtle, with Ken Traenkle, have done a remarkable job filling over 45,000 sq. ft. of my office condominium space at the Old Town Plaza located in the heart of Fairfax. I couldn't have made a better choice when I selected the Verity team as my commercial real estate representative. I will definitely be keeping them as my broker in the future." — Kevin Allen with KIMCO Realty