Ellie Bechtle
Associate Vice President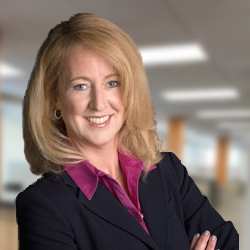 Ellie's emphasis is buyer and landlord representation for purchasing and selling or leasing office space in Northern Virginia. She is a seasoned real estate advisor with over 15 years of experience in Fairfax and Loudoun County. Ellie is known as a property expert in the Town of Vienna working with the majority of the landlords in town.
Prior to her ten years at Verity, Ellie Bechtle was part of the 108-year-old Randall Hagner Company (then called Woodmark Commercial). Ellie works closely with other Owner Occupant and Office Condominium Experts at Verity Commercial. Ellie's services include the selling and leasing of office, retail and warehouse properties.
Ellie brings to the team a B.S. from Penn State University and twelve previous years of experience in Sales, Marketing and Public Relations.
Client Testimonials
"The Bechtle team at Verity Commercial handled my last commercial real estate transaction professionally by staying on top of the many details right up to closing. A last-minute question could have derailed closing. If it wasn't for the quick response and answers by the Bechtle team, I don't believe we would have closed. I have in The Bechtle team a trusted advisor for all of my real estate transactions." — Chad Sri, Owner
"Barbara and Ellie Bechtle, with Ken Traenkle, have done a remarkable job filling over 45,000 sq. ft. of my office condominium space at the Old Town Plaza located in the heart of Fairfax. I couldn't have made a better choice when I selected the Verity team as my commercial real estate representative. I will definitely be keeping them as my broker in the future." — Kevin Allen with KIMCO Realty