Emelia Boateng
Development and Construction Services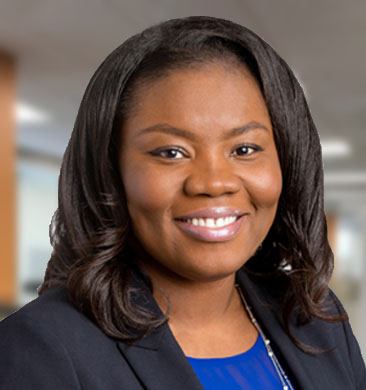 Emelia Boateng has over 10 years of experience in construction and project management. Her experience includes life sciences, healthcare and institutional projects. She is responsible for overall project administration, including budget management, safety, estimating, project buy-out, subcontracts, purchase orders, schedule, monthly progress reports, payment applications, change orders, cost control, quality control, and project closeout.
Prior to joining Verity, Emelia was project manager for a national general contractor providing project on-site management services. She was responsible for managing multiple million-dollar construction projects such as the Leidos Biomedical Research Building 325 Renovation project for NIH in Ft Detrick, MD and the Virginia Hospital Center 4A Medical and Surgical Unit Renovation project in Arlington, VA – a 21-bed patient care unit.
She graduated from Virginia Tech with a Master's in Building Construction Science and Management.