Ken Traenkle, CCIM
coFounder | Principal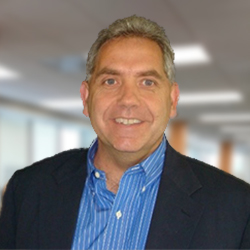 Ken is a recognized expert in commercial and investment real estate. He is among an elite corps of just 9,000 professionals throughout 30-plus countries who hold the CCIM designation. Ken's past experiences and knowledge make him an invaluable resource to commercial real estate owners, investors, and users.
Ken consults in the areas of financial modeling and acquisition evaluation. While with past companies, he advised clients in the areas of acquisition, feasibility, client relations, budgeting, operating expense analysis and control, real estate tax, insurance reviews, capital improvements, equity structuring, lease analysis and market awareness.
He has materially participated in over 700 commercial real estate transactions and brings both a big picture perspective and a hands-on approach to day-to-day operational issues. This experience drives an impressive track record of increasing the profitability of various properties and projects under his stewardship.
Ken has led a team of 15 commercial real estate brokers as vice president and manager for Randall Hagner, the respected Washington, DC-based real estate firm. At Randall Hagner, he was consistently the top producer.
In addition to his real estate-related expertise, Ken also possesses a unique blend of entrepreneurial marketing, sales, analytical and operations experience. He developed these skills while serving as vice president of sales and vice president of strategic development at Cadbury Schweppes, Snapple Beverages and Nantucket Nectars.
Client Testimonials
"If you are looking for help with Commercial realty, look no further than Verity. In a buyers' market and a plethora of properties available I was lucky enough to be directed to Ken Traenkle. After over a year of unsuccessful results from the marketing of my real estate with other real estate firms I was referred to Verity Commercial. Immediately, Verity recognized the issues associated with the assignment and understood how to present the value of the real estate to other practices. Their approach was not about the physical real estate but how the real estate could be an asset to creating value for a business entity. Within a short period of time Verity had prospects, proposals and multiple offers. In addition, Verity demonstrated the highest integrity standards by always looking after my best interests above and beyond what was expected. I would highly recommend any Landlord or real estate owner to use Verity Commercial to fulfill their goals." — Dr. Cook, Center for Advanced Orthopedic and Pain Management
"… I just wanted to commend [David Colvin] and Ken both for providing amazing guidance and support! You have been great to work with and we will be happy to connect our clients/partners/investors with you if they have real estate needs. Thanks again!" — Luke Delong, Gulf Coast Global Resources
"I have known few brokers who demonstrate the trustworthiness and dedication Ken Traenkle has given my projects. He has represented me and my interests with diligence and care. He understands both the art and science of the negotiation process that has proved beneficial to me several times." — Pete Scamardo, President, Centennial Companies
"Barbara and Ellie Bechtle, with Ken Traenkle, have done a remarkable job filling over 45,000 sq. ft. of my office condominium space at the Old Town Plaza located in the heart of Fairfax. I couldn't have made a better choice when I selected the Verity team as my commercial real estate representative. I will definitely be keeping them as my broker in the future." — Kevin Allen with KIMCO Realty