Mara Conners
Leasing and Sales Advisor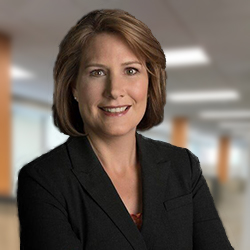 Mara is a Leasing and Sales Advisor that specializes in representing small and medium-sized businesses with buying, selling and leasing commercial office, medical and retail in Northern Virginia.
As a native of Northern Virginia, her knowledge of the area's geography and markets assist clients in commercial real estate endeavors. Mara, a longtime resident of Vienna, is well-connected and has a large network of industry professional service contacts to advise clients throughout the entire commercial real estate process including lenders, architects, construction companies, attorneys, inspectors, title and closing companies. Her business success and reputation are based on dedication, communication, determination and trust while offering strategic guidance that aligns client real estate needs with their overall business objectives and goals. Mara listens to her clients and uses her keen negotiating skills to ensure a successful outcome.
Client Testimonials
"Establishing Nerudia's first U.S. office in Reston was a key component to our business strategy and Mara's understanding of our business goals and local knowledge was essential to the process." — Rob Burton, Nerudia's Senior Consultancy and Compliance Officer
"I would like to thank Mara Conners with Verity Commercial for her work with Cellebrite Inc. as we looked for a new location to meet our growing needs. Mara's local knowledge, understanding of our company goals, and our unique space requirements made the location selection process quick and easy. Mara advocated for us during lease negotiations, resulting in a positive outcome for all parties. Our thanks to Mara for her knowledge and commitment to meet our office space needs. She's truly an asset to Verity Commercial and the business community." — Frank A. Ignazzitto, Senior Vice President, Sales, Cellebrite Inc.