10 Leadership Books Recommended by Top CEOs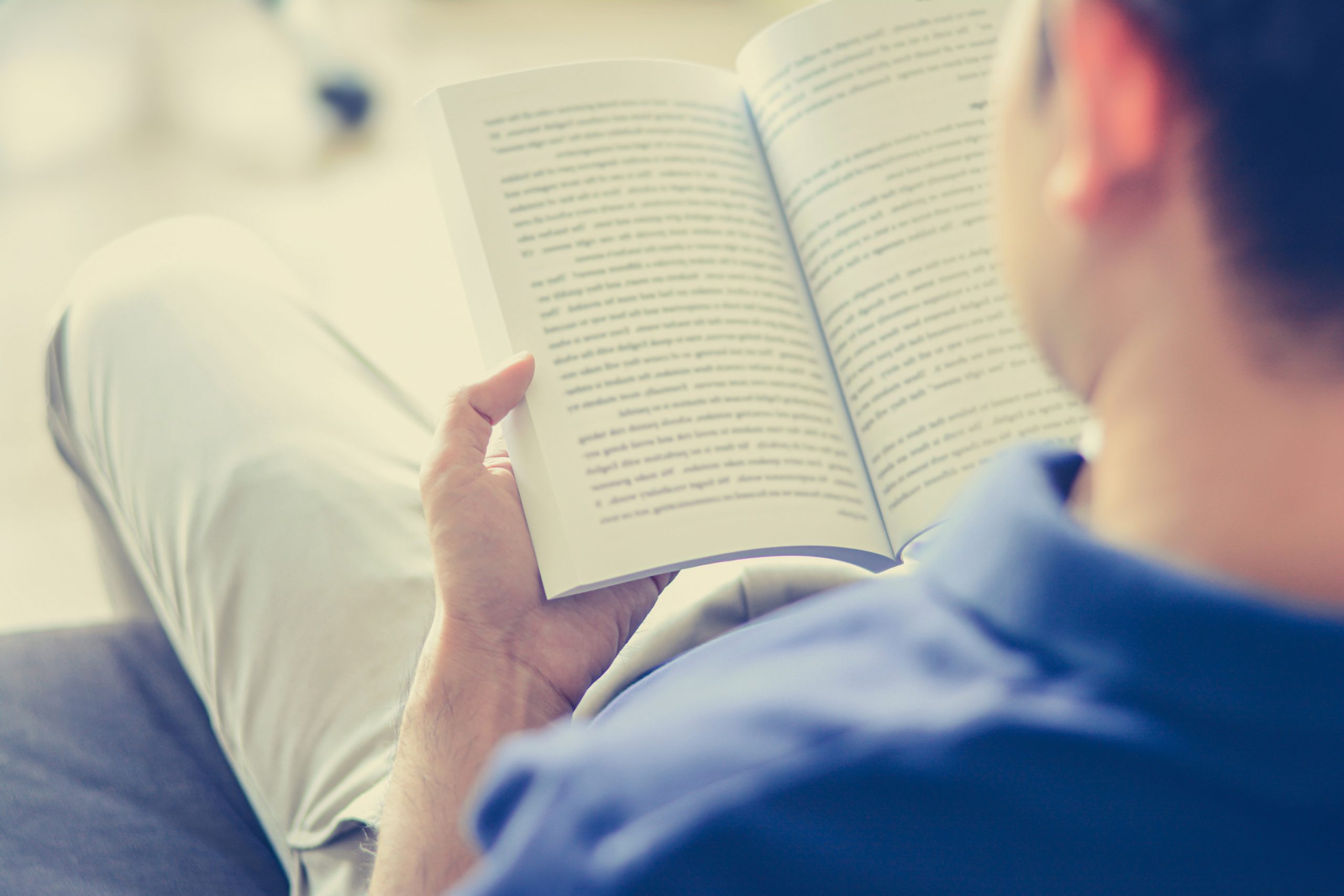 Need encouragement or looking to improve your leadership skills? Read these inspiring books recommended by 10 top CEOs.  
Books inspire, motivate, produce thought change, and allow for relaxing (yet productive!) downtime, so it's not surprising top CEOs and business owners make reading a priority for personal and professional growth. Top CEOs view reading not only as a source of entertainment and relaxation but also as a means of exploring different ways to handle the challenges and opportunities they may face. By looking at another point of view, they test their own ideas and thoughts which makes them better, stronger leaders.
Need some examples? Former NFL tight end and entrepreneur, Martellus Bennett, was reported by CNBC Make It as having acquired 3,500 books because he was inspired by Facebook CEO Mark Zuckerberg's own reading habits to read one new book every two weeks. TIAA's CEO Roger Ferguson recommends reading biographies for leadership lessons. Ferguson says it demonstrates how leaders become strong and how they deal with social, political, and economic influences of their time.  
Emulating top CEOs in business may not be easy, but you can learn a lot from them by reading the same books they have. We compiled a reading list with recommendations from top CEOs, entrepreneurs, and business owners so you can be inspired to become a great leader too.  
by Anna Quindlen

Work-life balance is a struggle for top CEOs and they can sometimes lose themselves completely in their work if they aren't careful. After reading this book, Facebook CEO Sheryl Sandberg learned how to create a little more balance by living through her own unique self rather than merely existing day-to-day.  
Enter Helen: The Invention of Helen Gurley Brown and the Rise of the Modern Single Woman  
by Brooke Hauser

Sometimes a CEO's success comes from changing the way people think and act. CEO of Africa.com Teresa Clarke served as the first black woman managing director in investment banking at Goldman Sachs before starting Africa.com. She found inspiration in the story of legendary Cosmopolitan magazine editor, Helen Gurley Brown, who pushed American culture and social norms of women in the mid-Sixties. 
The Inner Lives of Markets: How People Shape Them—And They Shape Us  
by Ray Fisman and Tim Sullivan 
Effective CEOs continually strive to do things better. Not only better than the competition but even more so within their own organization. LinkedIn's co-founder Reid Hoffman, who was also a previous board member at PayPal, Airbnb, and Microsoft, found inspiration from this book which shows the blueprint for how the world today works, lives, and shops, and offers advice on how to do it better. 
by Ron Chernow

CEOs aren't perfect; like everyone else, they make mistakes. However, learning from those mistakes and applying them in future situations is what makes a CEO great. TIAA CEO Roger Ferguson was encouraged by Chernow's biography of President Ulysses S. Grant. Grant faced many setbacks and personal struggles throughout his life and yet still managed to become a great leader that transformed and shaped this country.  
The Power of Now
by Eckhart Tolle

CEOs need to find ways to reduce stress and anxiety to be successful. Martellus Bennett, former NFL tight end and entrepreneur, found this book to be more like a guide to spiritual enlightenment. The author encourages readers to stop dwelling in the past and focus on the now in order to reduce stress and anxiety. 
The Checklist Manifesto: How to Get Things Right  
by Atul Gawande
There are many demands put on CEOs and time is limited. So, it's no wonder Twitter and Square founder Jack Dorsey gravitates toward a book on checklists to help manage not just one company but two. The author argues that a checklist reduces the complexity of our lives by showing us how to respond and deal with demands. 
by Kazuo Ishiguro

Even top CEOs sometimes fail. Amazon founder and CEO Jeff Bezos says this book is one of his favorites because the fictional story explores life and regret. Successful CEOs turn failures into a positive learning experience for better outcomes in the future. 
by Daniel James Brown
CEOs need a strong team to support them since they can't do it all themselves. Microsoft CEO Satya Nadella cited this book as illustrating the importance of teamwork. Surrounding yourself with the right team will improve your odds of making it. 
The Sleep Revolution: Transforming Your Life, One Night at a Time  
by Arianna Huffington 

Many CEOs deal with lack of sleep due to high work demands and stress levels. They're under tremendous pressure to perform well in all areas of their life. Former Whole Foods Market co-CEO Walter Robb, who spent 20 years climbing the ranks before sharing the top position beginning in 2010, recommends this book to improve sleep habits. The author urges that there has to be a cultural shift on the dismissal of sleep as time wasted, since lack of it compromises health, decision-making, and work and personal lives. 
by Benjamin Graham  
This book gives guidance to the adoption and execution of investment attitudes. Billionaire Warren Buffet was so inspired by this investment book at the age of 19 that it shaped his investment philosophy, eventually making him the world's top investor. The book examines the stock-market and a company's tangible assets such as commercial real estate, equipment, and inventory, among other investment opportunities.   
Whether you're looking to achieve better work-life balance, improve your leadership skills, find deeper meaning, understand yourself better, or just kick back and relax, there is a book out there to provide inspiration.
Of course, another way to accelerate your learning curve is to consult an expert in a field outside your area of expertise. If you're interested in learning how to take a strategic approach to commercial real estate to earn more capital and take your business to the next level, contact Verity Commercial. 
Resources:
15 Books That Top CEOs Think Everyone Should Read
25 Books Jeff Bezos, Mark Zuckerberg, and Other Top CEOs Recommend
Ex NFL Player Martellus Bennett's Summer Reading for entrepreneurs  
TIAA CEO Roger Ferguson: For Leadership Lessons, Read a Biography
Categories: