5 Tips to Turn Your Next Space into a Strategic Advantage for Your Business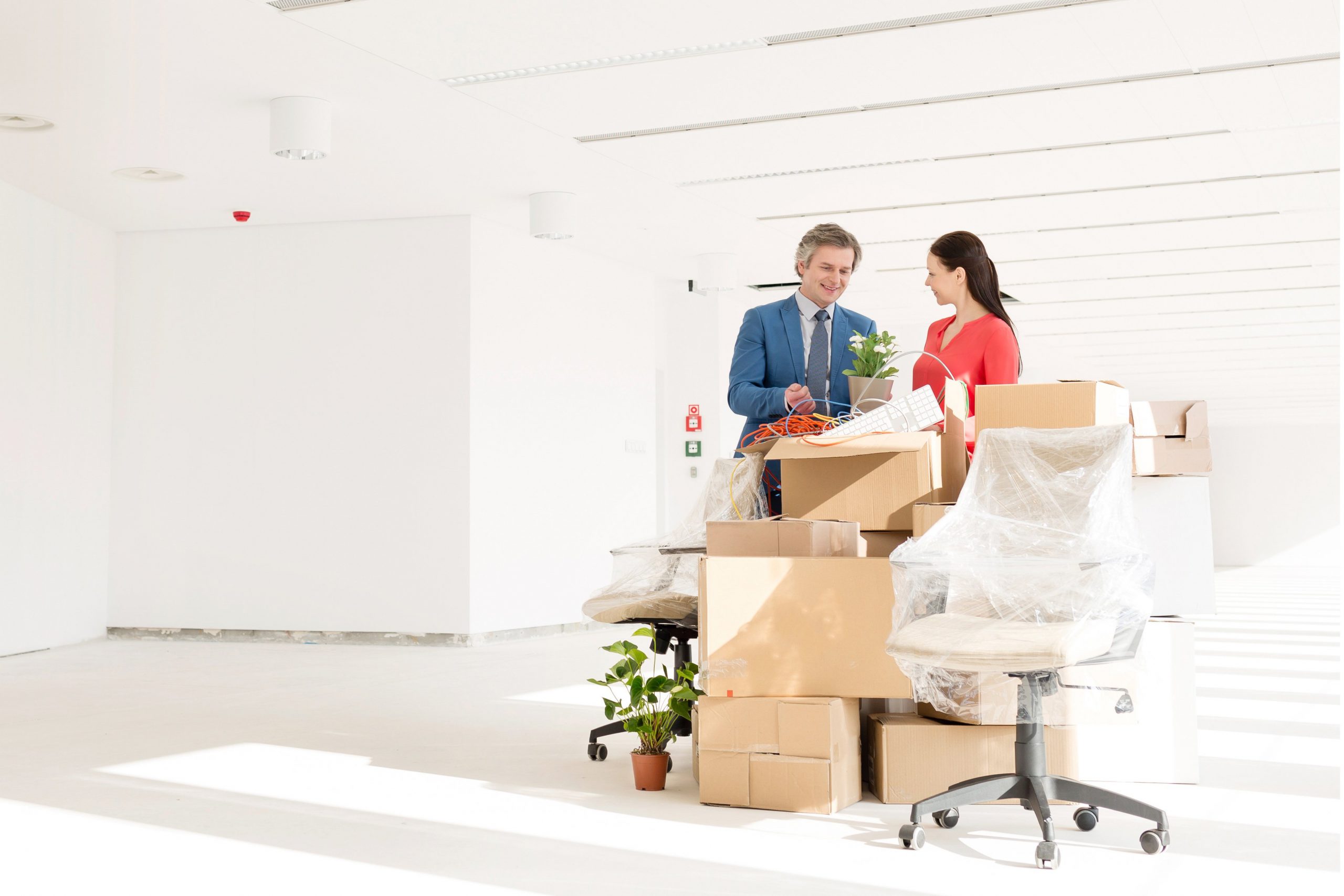 Consider these 5 factors before choosing the next space for your business.  
Starting or moving a business can be one of the most exciting and overwhelming times in your business. It means your business is growing and thriving. However; it's a complex and time-consuming process that takes away from what's important – running your business. Since commercial leases don't tend be standard and you'll have seemingly endless options open to you, making that next move can be a daunting task for any CEO. However, you can find a space that will have a positive impact on your employees, clients, and your bottom line, turning your new space into a strategic advantage that will support the growth and wealth of your business.  
When you're busy running a growing business, your time and opportunity to invest in choosing space is limited. Verity Commercial has helped many CEOs through the process so we put together this list of five factors to consider when choosing that perfect space.

Business plan 
Before you begin this process, you must have a current business plan in place. Most businesses have a plan, but it's normally out of date. While it's always a good idea for any business owner to have an updated business plan, there are three distinct reasons you need it during the start or move of your business. 

Your space will:  
Support your overall business goals. Define your goals by thinking about what you want to accomplish with your business. Set your vision and mission statement and describe your target clients and their personas, then do some market research and include a situational analysis in the plan. Knowing your goals will help better understand what type of space you need as you go through the process. 

 
Assist with business strategy. Strategize how your ideal space will help you achieve your goals. For example, outline what type of space will attract the talent you want to hire. Perhaps having space in close proximity to a technical education center or community college will help with recruitment of your desired workforce. How you plan your strategy will be critical in selecting the best space for your business. 

 
Need financing. The most obvious reason for a business plan is to outline goals and strategy. However, some CEOs don't know they need a plan to obtain money or raise capital. The very first thing a potential investor or bank will ask you is to see a current business plan. Having the right financing in place for your space is necessary to successfully run and grow your business. Without a current business plan, you risk not getting the best financing option for you.
Future growth
While this will be covered in the overall business plan, this merits its own section since your future growth goals will have a direct impact on the space you pick today. Define your one- and five-year growth plans. How many employees do you expect to add during that time? Do you want to grow quickly and move again? If so, signing a short-term lease is the best way to go. However, moving every couple of years is very disruptive to business and your employees. Also, short-term leases often restrict what you can do with your space. Generally, you won't get your desired concessions such as buildout and tenant improvement allowances. Allow enough space to grow by your current projections and then polish your negotiating skills to get more space reconfiguration flexibility during lease discussions.
Leases 
Give yourself the greatest flexibility when looking at leasing terms, and be sure to find out if there any clauses that limit the use of your own space. Avoid any language that allows other tenants to use your space and investigate any restrictions or local covenants that may restrict signage. One thing that's often overlooked is checking parking availability and parking restraints for employees and customers. Also, see what options there are regarding a sublease. In case your business experiences a slow period, you may have unused space or require a cash infusion that subletting to another tenant could provide.
Culture & Location
Much research has been done on how company culture affects your employees. Employees that work in a strong company culture feel satisfied and valued in their work. For example, if your culture is about collaboration, sharing, and flexibility, incorporating communal work areas into your space might be a good idea. Happy employees will help your company perform better and flourish. Ensure your space creates a healthy space that promotes your company culture.
Location is often the most important driver in finding that perfect place for your business. However, don't forget to look at your overall business strategy and long-term goals before you commit to that perfect space. When considering location, not only do you need to look at cost per square foot but you need to consider commute times for employees, so you can attract talent, production, and current building infrastructure. For example, if you work out of an office, you may be concerned with loss of production time during lunch hours. In that case, placing the business in a "high lease rate" area with lots of lunch options within walking distance may actually save you money in production while meeting business goals and objectives. Also, check out the other tenants in the building to make sure there will be no undesirable factors in your environment.
Layout/design 

 
Research design concepts. There are a lot of studies published on what work environments are best for employees. Take into account lighting, space, and décor, and consider bringing an experienced office design partner that will analyze your space and make recommendations that will fit your culture. For example, open collaboration layout is popular for fast, growing businesses since it has fewer permanent walls and cubicles that really maximize space, although, you may need noise barriers for open office concepts. Workers in open layouts perceive noise more than workers in cellular offices, which may result in loss of productivity. Still, an open layout does give you the greatest flexibility to rearrange workspace as you grow without big renovation costs.  
Most CEOs and business owners give considerable thought to the physical location of their business. However, looking at location alone can hurt your business and leave you regretting it later down the road. It's important to understand that a "big picture" view–aligning your business goals and strategy with your space—will result in a good outcome for business growth, wealth, and your employees.  

If you're unhappy with your current lease, there may be still some options available to you that don't require you to move. Allow Verity to review your current lease to give you some recommendations about your best path forward. We're happy to help in ensuring your space accomplishes your business goals, so drop us a line or give us a call.
Categories: