Coronavirus: What You Should Be Doing with Commercial Real Estate and Rent Payments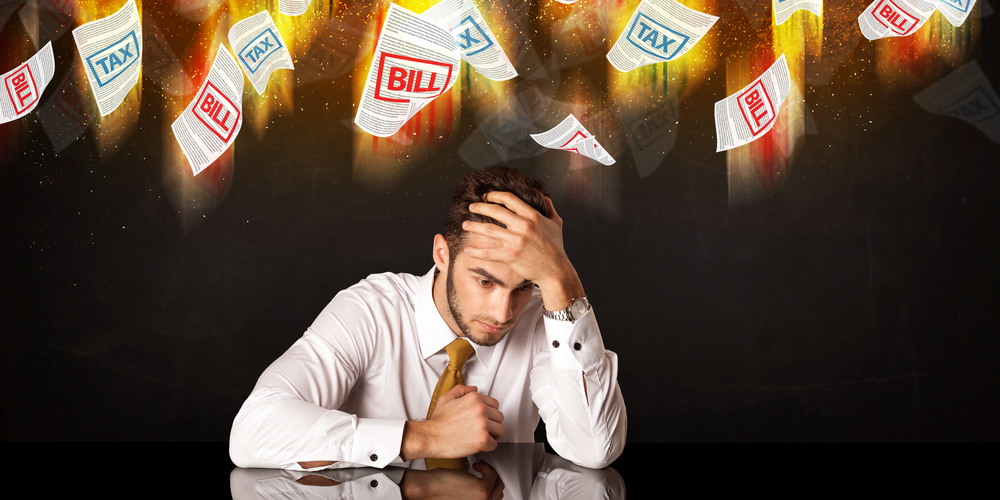 Don't make a hasty decision about your commercial real estate and rent payments during these uncertain times. Consultant your trusted real estate advisor first.
Many business owners are concerned over their commercial real estate and rent payments during these uncertain times. As the Coronavirus continues to impact us all, we wanted to take a moment to address your concerns. Verity recognizes the challenges ahead for you and we assure you, we are here for you.
Over the past week our world has changed with unprecedented events with little insight given on how those changes will affect your business. Mostly, experts are unsure of what advice to give you because information is changing daily. Over the past few days, the Verity team has been participating in numerous calls and webinars concerning what to do and what to expect. These webinars and calls were hosted by US Senators, local governments, local chambers of commerce, banks, attorneys, business owners, colleagues, and friends. Here are some observations we felt worthwhile to pass on so you can remain confident during this crisis.
First, as it relates to commercial real estate, Verity has received numerous questions from clients concerning their rent payments. Restaurants, fitness facilities, retail, and medical practices seem to be the most impacted with mandated shutdowns or restrictions. Some are renegotiating their leases immediately and pushing back rents in exchange for longer terms. Although this may be a possible solution, it should involve much more thought and consultation before a quick, "let's do it." First, the landlord needs to agree, be willing and must be able to push back rents. Keep in mind, most landlords have mortgages to pay as well. As always, you must ask yourself; "Does this strategy align with the strategic goals of my practice or business?"
This situation is going to cause pain for everyone, and you may be in survival mode. In these situations, it becomes necessary to evaluate how much pain you are willing and able to withstand. Numerous studies have concluded that when people are in survival mode, they dismiss data and react. The question to ask here; "Is there sufficient data on the situation to make good decisions?" Probably not yet. Governments and banks are still devising plans to address these circumstances, and it's probably a good bet it will progress in the coming weeks. Our recommendation: don't make rash decisions, evaluate your position, and approach it strategically by considering the actions to take with your professional advisors' help. Once you receive some clarity on your situation, communicate with your landlord. It will not come as a surprise to them as most every tenant is affected by this situation. Let us emphasize communicate with your landlord. Speaking with many landlords and banks over the past few days has given me confidence that they work with you to find an agreeable solution. Verity is available to assist in this assessment, planning and communication.
Secondly, here are some other overall takeaways.
Evaluate your cash positions. Assess how long you can endure without depleting your reserves and determine what cash outlays are necessary or unnecessary. Remove waste!!
Right now, cash is not only king but it's comfort. Maximize cash over profit opportunities.
Inventory and possibly enhance any credit vehicles you may have. If you do not have access to credit, it might be a good time that you do. Unlike the previous recession, the banks are in a much better position to lend.
Stay informed about relief programs and aid. For instance, you may qualify for SBA funding under the newly enacted Economic Injury Disaster Loans. Find out more on the SBA's website at https://SBA.gov/Disaster. This is evolving day to day if not hour to hour.
Set critical KPI's, measure performance and adjust. Now more than ever.
Communicate with all your stakeholders. Remember, they are in the same uncertain times too and will likely understand. Be transparent with them. Don't leave it up to others to tell your story, it most likely will be worse than the truth.
Collaborate with your stakeholders to come up with a solution.
Act with integrity and do the right thing.
Act as a community not as an individual.
We will get through this together!
Verity is here to guide you through these uncertain times. We're in this together. Contact us today with any questions or concerns.
Also, download the presentation by CohnReznick LLP, entitled: "Rapid Response Tools, Guiding the Steps Your Business Needs to Take Now to Manage Through Disruption-Driven Uncertainty." It's a guide to help you strategically look at the situation and develop an action plan that addresses both today and tomorrow.
Categories: