Designing Great Office Space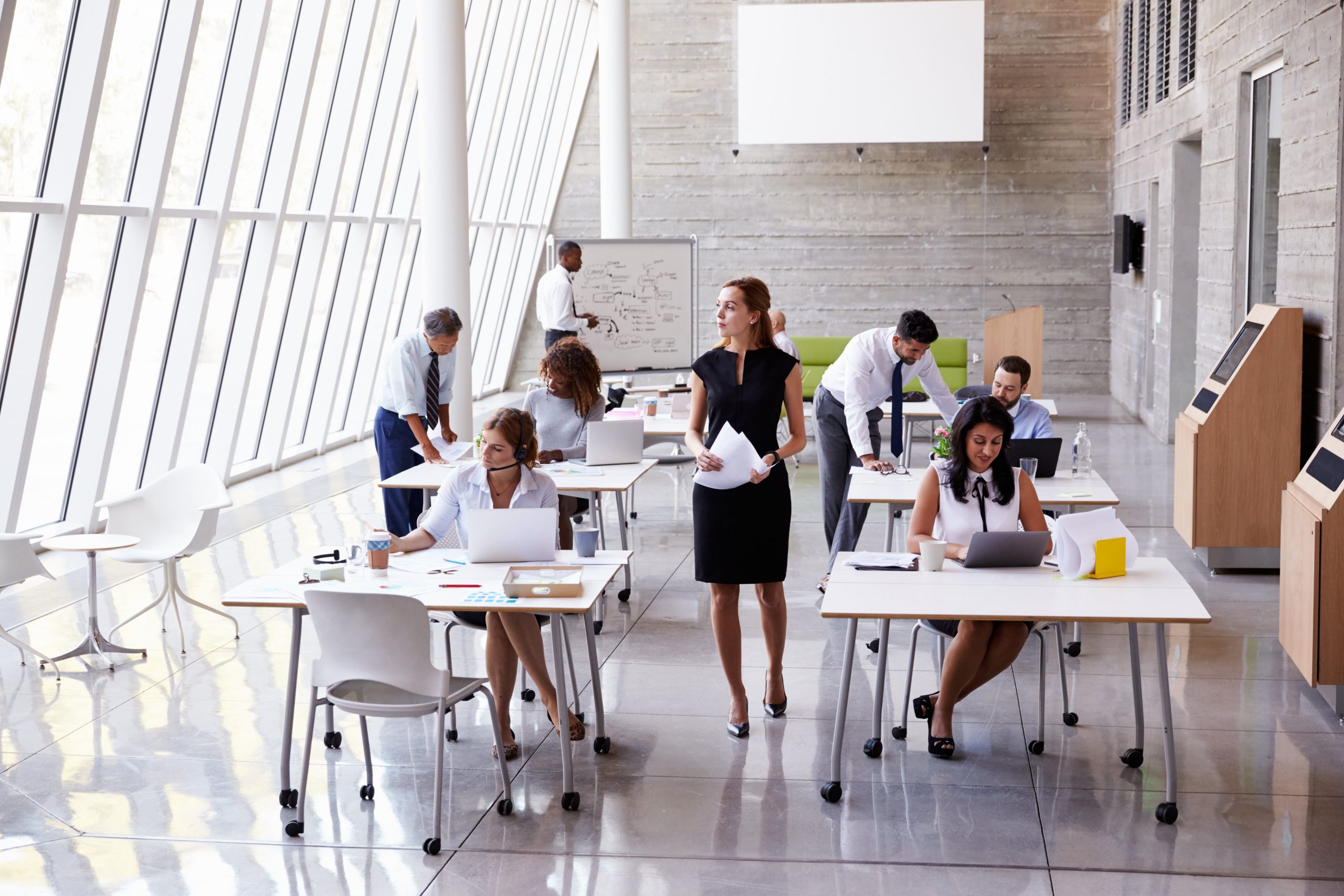 Increase productivity, attract and retain employees, and reach business growth goals by designing a great office space. Consider these five things before you do. 
Employee effectiveness and talent are important factors in business owners achieving growth goals. Whether businesses need to increase revenue, expand customer base, grow services or products, expand locations, or all four, their employees will play an important part in reaching those goals. 
So, how do you increase productivity and find and retain good employees? Start by looking at your office design. The office space that business owners create directly impacts employee's productivity and your ability to attract and keep good talent.  
Verity Commercial evaluates office space compared to overall business goals for a strategic approach to commercial real estate. We help business owners decide whether remodeling current space or moving to another location is best suited for them.
Our experience has shown that it's important to consider these 5 factors before you start the design process of your new office space: 
Plan – Designing a great office space starts with a plan that supports your business' goals. Start by listing what you want the space to accomplish. Consider a design that will attract and retain the type of talent you're seeking. Also, think about your business' culture and how the space can facilitate your values. If your business is built around teamwork, consider open spaces where people can gather, like a conference room for large meetings or a kitchen big enough so people can talk or eat together.
Flexible – The key to your future growth and success is designing your office space with the greatest flexibility possible. A non-restrictive office design allows for easy collaboration and communication for improved productivity. Also, rearranging your workspace as you grow could save you big in renovation costs. Keep in mind, your lease terms could restrict your ability to adjust space as you grow, so consult a commercial real estate advisor to ensure you negotiate the greatest flexibility.
Layout – Your layout should fit your culture and optimize employee productivity. There are three types of layouts to consider – open, cellular (also known as private or closed), and activity-based layout.  
Open –

Large open rooms with tables or low-level cubicles. There are typically some conference rooms but mostly all employees work in the same open room. Open space is designed to encourage communication and collaboration.

 

 

Cellular –

Individual offices for all employees separated by walls or partitions with a door and commonly has a desk and a chair. These spaces are ideal for those who need noiseless surroundings or are dealing with confidential information.

  

Activity-based 

– Basically, activity-based is a cross between open and cellular layouts. It's a mix of open, semi-private, and closed spaces. These spaces are designed to meet the needs of assignments tasked to employees.

 

 
All layouts can be equally beneficial as long as the space supports your business type, strategy, and goals. For example, an open layout may not be ideal for lawyers and accountants since they are dealing with clients' personal and sensitive information. Whichever layout is best suited for you, it should address flexibility, access to people and resources, noise management, and appearance. Giving your employees the ability to adjust workspace based on the assignment given to them will increase employees job satisfaction and performance.
Workspaces – Allow employees to personalize their workspace. Personal items can inspire your employees to be more productive and efficient. Consider allowing plants, pictures, or personal calendars but be careful don't overdo it. Too much clutter will distract your employees. Also, consider collaborative workspace furniture for greater flexibility. Often referred to as modular, furniture and desks that are easily moved around can be installed quickly, rearranged to meet different space needs, or reassembled to create new layouts.
Lighting/Décor – Natural light and décor can have a significant impact on employee productivity and wellbeing. NBC News Better reported workers seated by a window experienced a 2% increase in productivity and a 10% reduction in sleepiness. Likewise, the color and artwork you choose for your décor can affect the mood of your employees. Just like your home, the décor of your office will have an impact on employees' mental health and ability to be inspired.
Designing a great office space will help you get and keep good employees which will support your business' growth goals. Good planning and flexibility are key to the successful layout, workspace, lighting, and décor of the design. Before you begin the process, be sure to review your current lease agreement. There may be restrictions or hidden money available to you.
Are you thinking of designing a great office space as part of your growth goals? Verity can evaluate your current lease agreement and/or business goals to help you decide whether renovating your current space or moving is right for you. Contact one of Verity's experienced real estate advisors today.  
Categories: