Get the Most out of Your Tenant Improvement Allowance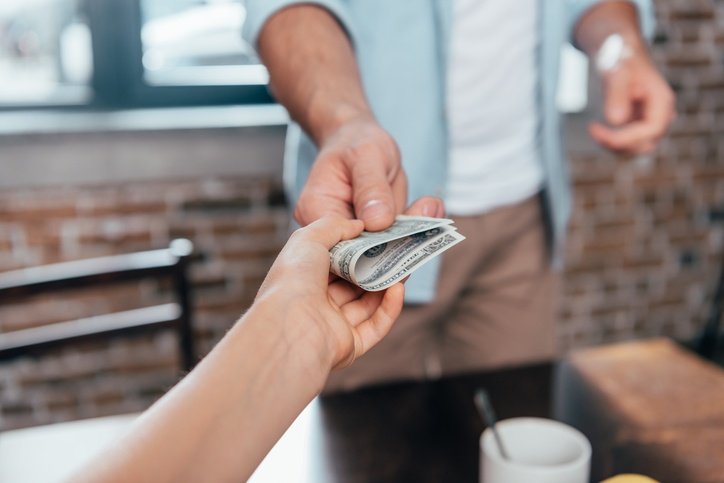 Negotiating tenant improvements in your lease is complex. Here are some helpful tips to get the best-negotiated outcome for your tenant improvements.
Tenant improvement allowance is a common and important lease negotiation where the landlord agrees to partially or fully fund the tenant's build-out, improvement, and/or reconfiguration of space so that it meets the tenant's specific use and needs. This could include improvements such as new carpet, paint, constructing or moving walls or all of the above. Beware, sometimes it doesn't include costs such as professional fees or data cabling, which can result in unplanned expenses.
There are a number of reasons tenants find tenant improvement allowance so complex. Since tenant improvement allowance can have a significant impact on the negotiated lease, many tenants find that the terms can make or break a deal. Plus, there are a number of ways the landlord can fund a build-out with varying tiers of control such as through reimbursement, free rent, and cash allowance. Making these negotiations even more difficult is there is no "cookie-cutter" approach since tenant improvement allowance depends on many factors such as market conditions, financial situation, the landlord's preferences, the tenant's specific needs, and the existing building/space conditions.
Every tenant's and landlord's needs are different so the approach and what terms are agreed on vary. However, understanding your goals and typical tenant improvement structures will help determine which approach is right for you.
Tenant Improvement Types
Turnkey Build-Out
In this approach, the landlord manages and covers the cost of the build-out. This is a great arrangement for tenants who don't want the headache or risk taking on a construction project. However, some disadvantages are that tenants may not get exactly want they want or they may get low-quality materials. Additionally, the tenant could lose improvement money. For example, if the landlord agrees to pay $45.00 per square foot for the build-out but it only cost $35.00, then the tenant loses $10.00 in possible improvements. With this approach, it's critical to have a well-thought-out construction plan because unexpected change orders can cost you time and money.
Tenant Improvement Allowance
This process can be controlled by either the tenant or landlord. In the tenant-controlled scenario, the tenant is responsible for overseeing the construction process. The tenant has more work to do in this phase. Typically, tenants who have a complex build-out or plan to be in the space for an extended period of time would want this option. It also allows the tenant to make financial decisions that will improve cost savings during the construction process.
In the landlord-controlled scenario, the landlord remains in control of the process, which most prefer since they own the property. However, there are ways the tenant can still negotiate some control over the process. For example, a tenant can ask the landlord to go through a competitive bid process by requesting cost estimates from multiple contractors, and can then have a say in choosing the best contractor by requesting to view those cost estimates. Also, tenants can request a detailed schedule and list of materials to be used to stay on top of overruns and costs.
Tips for Negotiating
Choosing the right approach for negotiations is often difficult since there are many factors including the tenant's financial situation and use, current market, and existing building/space conditions. However, here are some steps to consider before beginning the negotiation process.
Understand your overall goals before you begin the process – start with the end in mind and work from there
Get a clear idea of what you want your space to accomplish ­– your space should support your overall business goals and strategies
Ask yourself if there are "must have" items versus "wish-list" items – make sure the "must haves" are negotiated in your lease
Research the total build-out cost – leverage your ability to negotiate the best rate with the landlord
Determine if the improvement is big or small – the size of the job will help determine who should have control during the process. Typically, the larger the build-out, the more control the tenant will want.
Negotiate through a give and take process – understand what you're willing to give, (longer-term, higher rent or escalators, etc.) in order to obtain the improvements desired
Understand the landlord's tenant improvement allowance model – what motivates the landlord will determine what to negotiate
Understand the best use of capital ­­– whether the capital is the landlord's or yours, there is always a cost associated with tenant improvements
Negotiating tenant improvements in your lease is difficult; not only do you need to know real estate market conditions but you also need to understand the construction market conditions and what construction is permitted by county/city codes.  However, understanding your goals and determining what you want will improve the likelihood of getting the outcome you desire.
Whichever approach you choose, having an experienced commercial real estate tenant advisor to negotiate the best arrangement for you can help simplify the complexity.
Allow one of Verity Commercial's tenant advisors to review your current lease agreement and provide you with recommendations on how to negotiate your next lease agreement.
Categories: