Listen Up: 9 Podcasts for Business Owners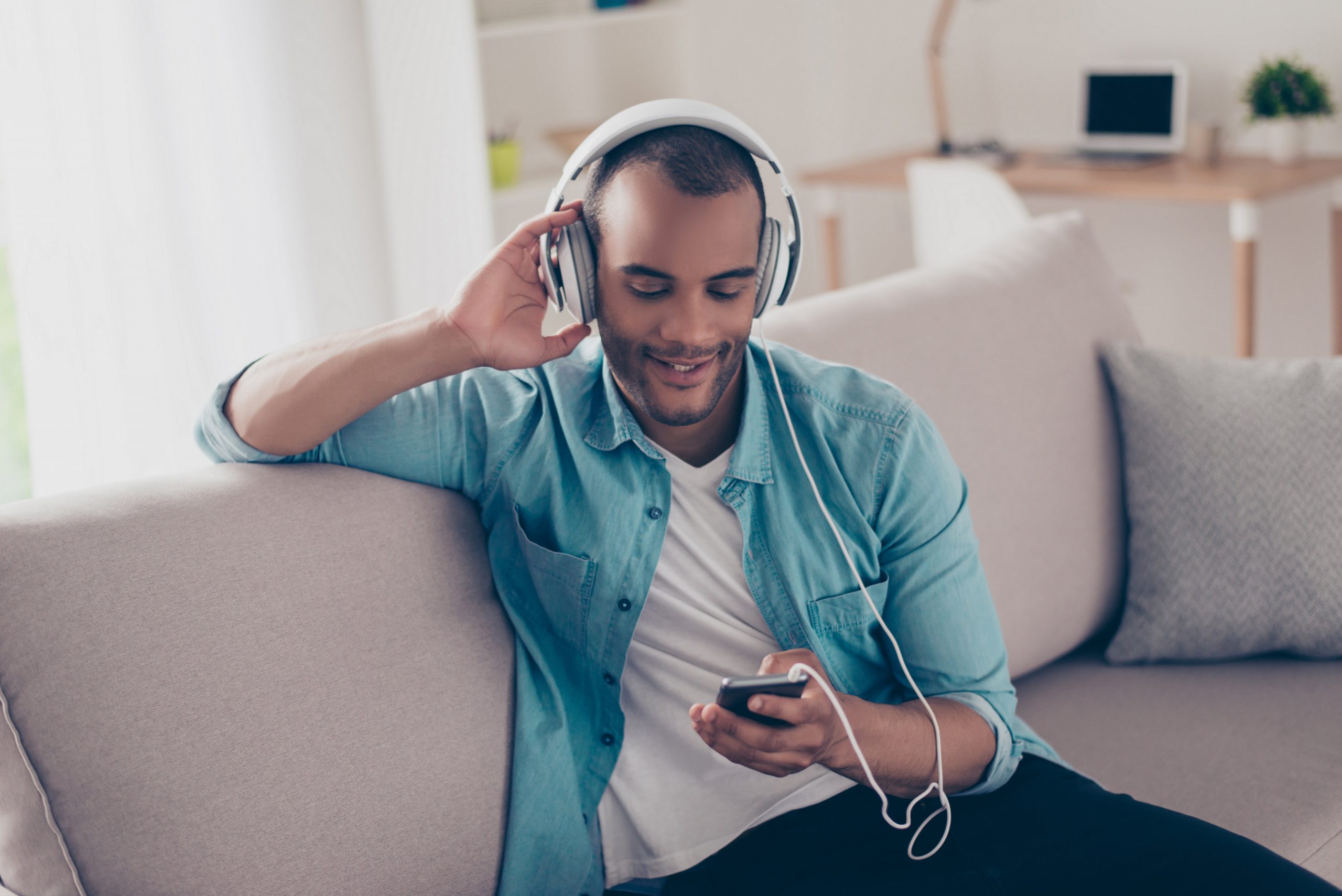 Get informed, motivated, or inspired. Consider adding one of these 9 podcasts to your queue.

A growing number of CEOs and business owners are finding podcasts extremely helpful for both their professional and personal lives. According to Edison Research, there are an estimated 73 million Americans listening to podcasts on a monthly basis and the majority of them are professionals working full-time.  
What makes them so popular? Well, one, most podcasts are free; two, you can listen to them anywhere there's internet connection at any time. Busy CEOs like you, who are tasked with running a growing business, find podcasts to be great resources. You can learn from other experts and peers in your field and you can take a deep dive into specific issues or areas outside your expertise so you understand them better.

However, with the millions of podcasts and topics out there for you to choose from, how do you know which ones to listen too? Fortunately for you, we've narrowed down the search to 9 podcasts to add to your queue.
Average run time: 2+ hours
This podcast is one of Fortune's top business podcasts—and Verity's, too. Ferris is referred to as the "Oprah of Audio" and, with over 300 million downloads, other CEOs and business owners agree. The Tim Ferriss Show conducts long-form, friendly dialogue with guests such as Doug McMillion, CEO of Walmart; Drew Houston, co-founder and CEO of Dropbox; and LeBron James, NBA champion. Shows discuss how to deal with stress, demands, and time management. It also touches on guest's personal routines, family life, and favorite books to read. The wide variety of guests and topics makes this podcast #1 on our list and great for all business owners.
Average run time: 30 minutes to 1 hour
Reid Hoffman, Co-Founder of LinkedIn and Investor at Greylock, tests his own theories out on other great leaders of how businesses can grow from zero to a gazillion. Guests include Scott Harrison, Founder & CEO of Charity: Water; Arianna Huffington, Founder of The Huffington Post and Thrive Global; and Kevin Systrom, Co-Founder of Instagram. Reid's tests theories like his belief the first 150 hires are the cultural co-founders of your business and that CEOs who push themselves too far without work-life balance are a liability to the company.
3. We Study Billionaires – The Investors Podcast 
Average run time: 30 minutes to 1 hour  

Take a look into the lives of the most successful business leaders to find out business tips and tricks of the world's wealthiest people. Tech giants such as Mark Zuckerberg and billionaire investor Warren Buffet have been guests on this podcast, which is hosted by Preston Pysh and Stig Broderson. Recent episodes have included discussions about topics as varied as the lesson of patience and discipline, Bitbox, and the internet giants that rule the web. Even if you're not an aspiring billionaire, there's still useful information and helpful tips for you to consider.
Average run time: 1 hour to 1:30 hours

Former pro football athlete Lewis Howes, who overcame tremendous childhood adversity, interviews business leaders on topics such as business, entrepreneurship, health, and relationships. Howes believes if we only dream bigger and live better than we can make an impact both in our lives and the community. Listening to the stories of great business leaders, world class athletes, and celebrities will inspire you to achieve greatness.
Average run time: 45 minutes 

This podcast is designed to change perspectives, inform, and challenge yourself beyond what you thought was possible. Host Ken Coleman addresses communication, culture, goals, and growth to improve business leadership. You'll benefit from hearing topics on finance, sales, productivity, hiring and firing employees, and delegation tactics. Listen and learn about things like moments that changed business leaders' lives or the dangers of complacency.
Average run time: 30 to 45 minutes
From motivation and mindset to systems and money, this podcast takes a deep dive into the obstacles women entrepreneurs face and provides solutions to their audience. Meet other women who ditched their nine-to-five jobs and followed their dreams of running their own business. Regardless of your gender, host Amy Boleyn and her guests will inspire you.  
Average run time: 1 hour 

Brought to you by NPR and hosted by Guy Raz, this podcast helps you learn about the journey successful entrepreneurs took to get where they are today. From the birth of Dollar Shave Club to Whole Foods Market founder John Macky's humble beginnings (a college drop-out who opened his first health food store with a mere $45,000!), you'll discover something interesting that you can apply to your business practice.
Average run time: 1 hour 

Though technically a radio show, you can replay episodes in podcast format. The show is a local favorite and the #1 business weekly radio show in the mid-Atlantic region. Each week, Executive Leaders Radio broadcasts a one-hour show featuring local CEOs, CFOs, presidents, and founders; this past May, Verity had the privilege of co-hosting this show with Herb Cohen, the co-Founder & host of Executive Leaders Radio. The on-air interviews are casual, and positive conversations designed to help the audience learn "what it takes to succeed." This show also features business spotlights on rising small companies in the community. Learn more from our local business leaders about what inspires them to become great!
Average run time: 1 hour  
Some of the biggest fans of this podcast refer to The Black Line as "sports radio for business, sales and marketing." The two hosts, Doug Davidoff and Mike Donnelly, take an irreverent approach to discussing the happenings, insights and "best practices" in the world of demand generation. Most of us hear a lot about the approaches you need to take for growth, but this podcast also shares the challenges, trade offs and dangers. The hosts challenge common wisdom, with the objective of finding the story behind the story. 
Every business owner needs to find ways to grow and learn new business techniques and practices but it can seem impossible to find the time when you're consumed with running a business. The solution – listen to one of these podcasts on your phone, at the gym, or driving home. Need to walk the dog? Multitask by throwing on your favorite podcasts and earbuds.
Podcasts can help you get inspired to achieve your next big business goal—just like they do for many of us at Verity Commercial.
If one of your 2019 business goals involves commercial real estate, we'd love to help! Contact Verity Commercial for advice today. 
Resources:  
Listen and Learn: 10 Top Podcasts for Entrepreneurs on the Grow 
Categories: