Verity Celebrates Henrietta Meyer's Retirement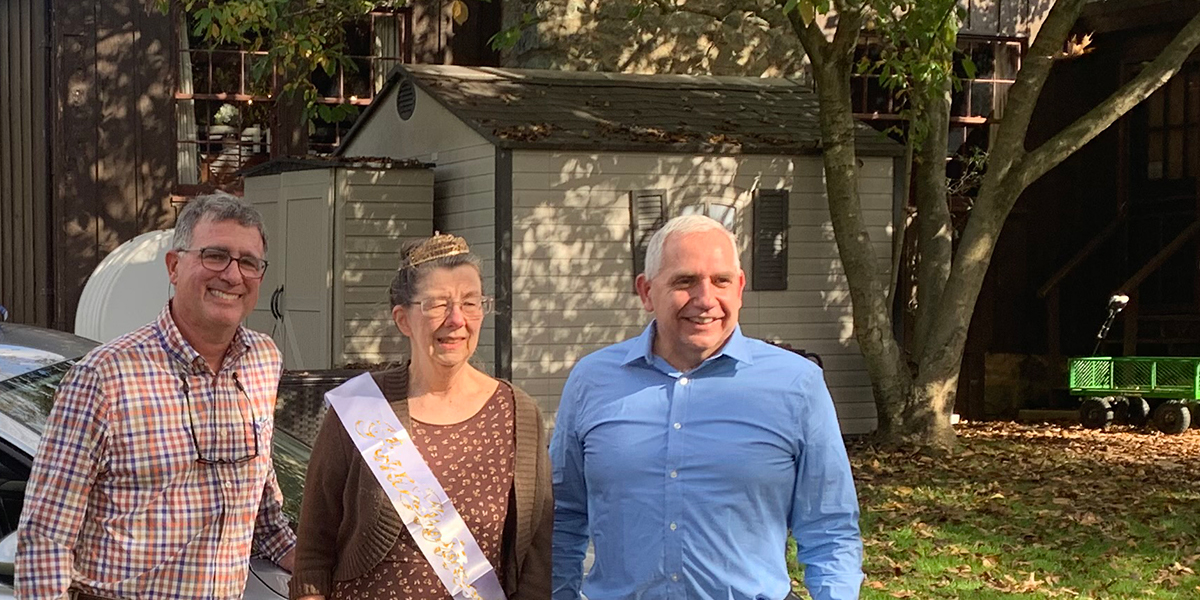 Verity Commercial honored one of their long-tenured team members, Henrietta Meyer, for her work hard and dedication to the team. Henrietta has decided to retire at the end of this year. Verity held the celebration at the Fairfax Hunt Club and J.R.'s Custom Catering in Reston, VA.
"Henrietta has been there every step of the way. Her work ethic, devotion, and loyalty have been exemplary," said Ken Traenkle, Verity Co-founder. "It's important to celebrate the whole team's accomplishments. However, when one individual has made a lasting impact on the future of Verity, we need to recognize that person. I want to thank Henrietta for all she's done for us."
Henrietta supports Verity's diverse team as office manager. Having been with Verity since the early days, she is knowledgeable with commercial real estate practices. In addition to her daily duties, she is the official office baker. The team has been enjoying her baked goodies for years including her famous holiday cookies and birthday coffee cake.
The team shared stories of Henrietta while enjoying drinks, food, music, and two very competitive games of cornhole and volleyball.
Co-Founder of Verity, Herm Diebler, shared his favorite story of Henrietta with the team saying, "hands down, my favorite story to tell of Henrietta was when she walked to work in a snowmobile outfit and boots in 1.5' of snow and was picked up at the Wiehle Ave median by snow plow truck driver, who then proceeded to plow her to the office." He went on saying, "it is a testament to the work ethic and true character of Henrietta, and we are fortunate to have her on the team."
Verity wishes Henrietta all the best as she explores the next chapter in her life.
ABOUT VERITY:
Verity Commercial is a multidisciplinary firm that approaches the commercial real estate industry in three ways: development and construction services, brokerage and real estate investments. Our breadth of expertise gives clients more options and the perspective to make better decisions. Our fast-growing construction management practice focuses on three core industries: data center/ mission critical, life science and mixed-use projects. Our brokerage practice is geared toward clients that require strategic thinking along with transactional results. And our investment practice combines our market knowledge, strategic thinking and technical expertise to help real estate investors build a successful portfolio.
Verity is a 4-time Inc. 5000 firm and one of the fastest growing firms in Virginia and in the DC Metro area. Additionally, Verity won the Northern Virginia Technology Council (NVTC) Data Center Supplier Champion Award and were named Greater Reston Awards for Excellence Business of the Year.