Verity Co-Founder Ken Traenkle Speaks on Future Reston Development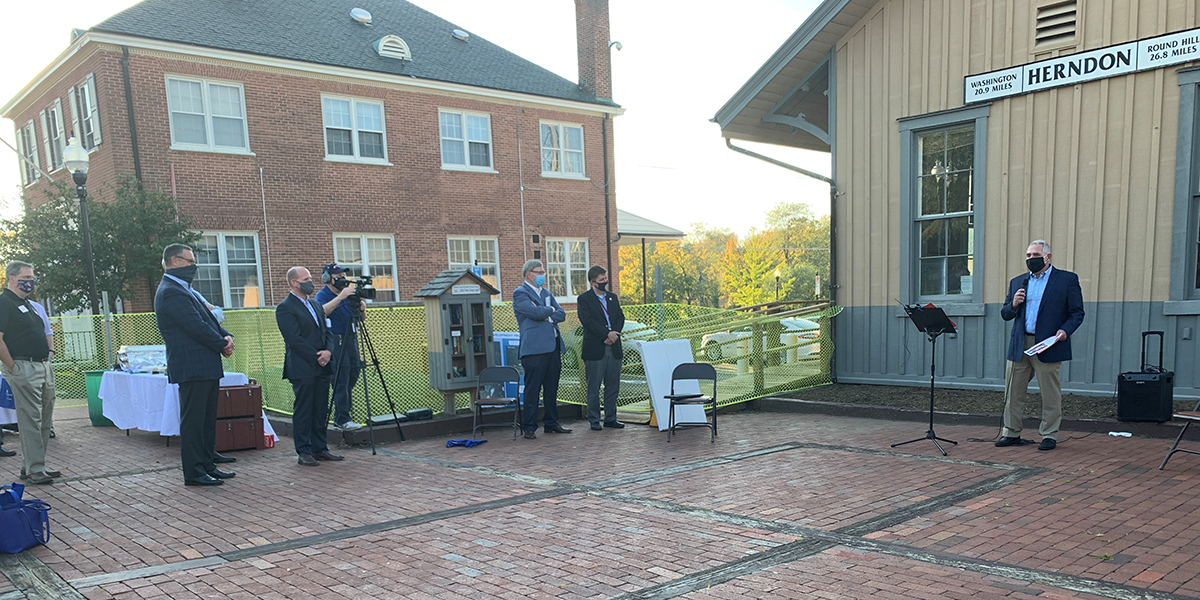 The Dulles Regional Chamber of Commerce Ignite Property Growth Committee hosted The Fall Forward, Future Development in Herndon and Reston event on October 15 in the Town of Herndon.
Ken Traenkle, Co-Founder of Verity, spoke specifically on the Reston development on the Southside of Sunset Hills and East of Wiehle Avenue.
The audience received important updates on the latest developments in Reston and Herndon. Supervisor John W. Foust of the Fairfax County Dranesville District, Vice Mayor of Herndon Sheila A. Olem, and Hunter Mill District Supervisor Walter L. Alcorn shared their vision on future development.
Additionally, representatives from Boston Properties and Comstock presented on their projects in Reston and Herndon.
The event was moderated by Dennis Holste, Town of Herndon.
ABOUT VERITY:
Verity Commercial is a multidisciplinary firm that approaches the commercial real estate industry in three ways: development and construction services, brokerage and real estate investments. Our breadth of expertise gives clients more options and the perspective to make better decisions. Our fast-growing construction management practice focuses on three core industries: data center/ mission critical, life science and mixed-use projects. Our brokerage practice is geared toward clients that require strategic thinking along with transactional results. And our investment practice combines our market knowledge, strategic thinking and technical expertise to help real estate investors build a successful portfolio.
Verity is a 4-time Inc. 5000 firm and one of the fastest growing firms in Virginia and in the DC Metro area. Additionally, Verity won the Northern Virginia Technology Council (NVTC) Data Center Supplier Champion Award and were named Greater Reston Awards for Excellence Business of the Year.