Plan Smart to Fit Data Centers Into Your Environmental Mission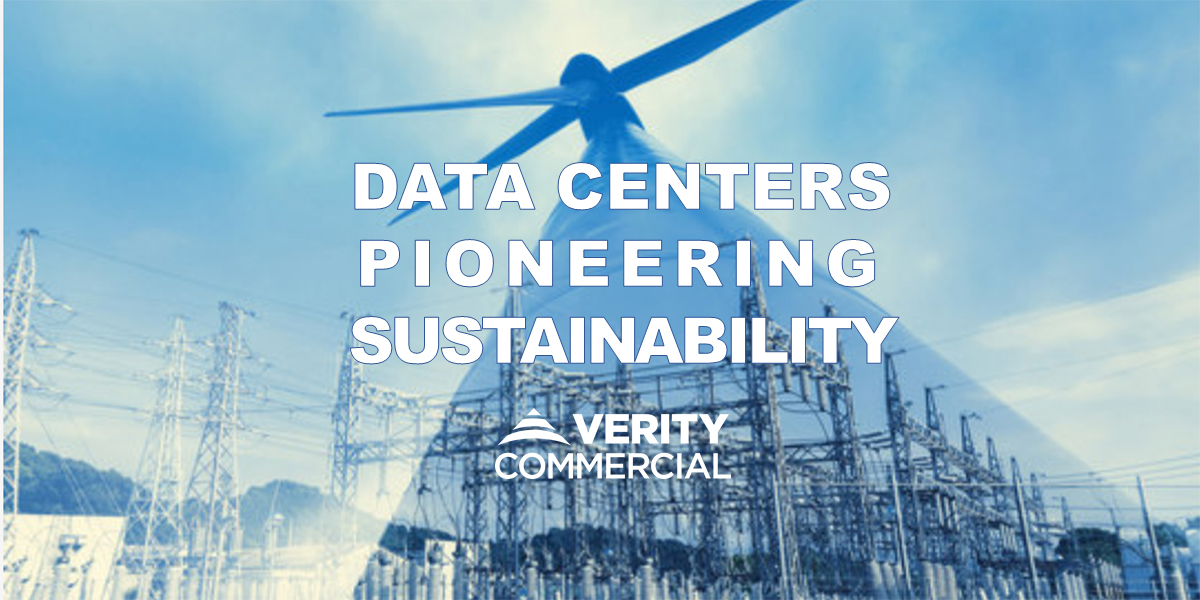 Data centers might be major users of electricity, but they don't have to burden the environment with a huge carbon footprint. Planning upfront to address the issue can reap multiple rewards.
Sustainability is on everyone's lips these days. The concept of environmental responsibility has worked its way into corporate mission statements, and it's a keystone in the trend toward more socially responsible investing. In fact, according to a CNBC report last year, so-called ESG (environmental, social and governance) investments topped $12 trillion–representing one in four assets under management.
Therefore, it benefits the corporations driving data centers to think in environmental terms when planning their next projects or retrofitting existing operations, and it was a reason why in our latest blog, we listed sustainability as one of the Big Nine considerations of the planning process.
Of course, it would be impossible in the scope of one blog to cover the ever-expanding technologies, regulatory guidance and products that define sustainability. (Sixteen states currently mandate some sort of environmental guidance, each with its own wrinkles.) Verity Commercial professionals are on hand to do a deeper dive with their clients on the topic. But let's use this space to cover some of the major points.
Break From the Past: Data Centers Can Reduce Their Carbon Footprint
According to a recent Bisnow article, in 2018, data centers ate up 205 terawatt-hours of electricity, fully one percent of worldwide consumption. (Other sources swell that number to as much as five percent!) The good news here is that that figure has remained fairly constant over the past decade, even in the face of the explosive growth of data usage on both a professional and personal level, the implication being one of increasing environmental awareness. But as that usage grows–and data centers are predicted to grow at an annual rate of 11 percent over the next five years–maintaining that usage rate will be a major challenge.
But the market is doing all it can. As Bisnow indicates, for instance, Facebook is planning a total transition to renewable energy in short order, and other so-called hyperscalers (Google and Microsoft, for instance) are also doing their part. So clearly, control is possible, even in this high-energy market.
When we speak of renewables, most likely solar power and wind turbines come to mind first. But both are still in their infancy, and they are far from a slam-dunk solution. Indeed, they come with certain challenges.
As Data Center Frontier states in its recent "The Rise of the Sustainable Data Center," these include the cost of installation and maintenance, often rendering them impractical for most–especially smaller–users. Knowing the potential benefits and drawbacks upfront is key of course, and they are certainly worth investigation to gauge their applicability. Fold into those conversations the potential incentives for going renewable that are available through your local and state economic development organizations and utilities. Those conversations will take some of the sting off of the cost factor.
Of course, the power source isn't the only factor in a sustainability initiative. It's the center's consumption of that power, no matter the source, that has to figure into the equation. For instance, facility cooling can be a major drain on cost and–on a global scale–the environment. According to information from Lifeline Data Centers, it's possible to reduce cooling charges by employing "free" cooling techniques, such as the use of outside air and water rather than air conditioning and powered refrigeration. With the constant advancement of technology, automated temperature monitoring and controls can have a further positive impact on electrical costs.
Speaking of water usage, in the above-mentioned Verity blog, we discussed PUEs (Power Usage Efficiency), a ratio of the total amount of energy used by the facility to the energy delivered to computing equipment. It's sibling ratio is Water Usage Effectiveness (WUE), designed to gauge the impact of water consumption on the local electric grid. A constant eye to these ratios provides ongoing insight to the center's green performance. In a very real sense, knowledge is power.
Transparency Leads to Trust In Sustainability
Arguably, messaging your successful initiatives to reduce the carbon footprint of your data center is nearly as important as the initiative itself. For that reason, third-party verification through such organizations as the US Green Building Council's LEED program; the Global Real Estate Sustainability Benchmark (GRESB); even UL (formerly Underwriters Laboratories) sends a clear public message about the commitment to your mission statement, your stakeholders and, most important of all, the environment. These verifications maintain a standard for sustainability throughout the commercial real estate industry–data centers included.
By extension, this also speaks to capital attraction. As we pointed out here and in our previous blog, in this age of socially responsible investing, institutional players are burning to place their capital where it will have both financial and environmental payback. And you can be sure that they too will be messaging those investments.
In all, keeping sustainability top-of-mind in new data center builds as well as retrofits has direct and positive benefits to the facility, the corporate bottom line and, most important, both the local and the global community.
For more information on sustainability in your data center facilities, talk with Verity Commercial today.
Additional Resources:
NTT Article "Data Center Sustainability: It's More than Just Power"
CAPRE International Data Center Series Exclusive: Is Carbon Reduction Currently in Your Data Center Construction Strategy?
CAPRE's Exclusive: An Introduction to Embodied Carbon & EC3, and Microsoft's Journey with Carbon Reduction
# # #
Categories: