Charles Mann
Leasing and Sales Advisor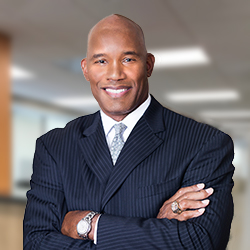 Charles Mann brings over two decades of sales and business development experience to Verity Commercial. With Verity, he is a commercial real estate advisor and assists with sales and business development efforts related to Verity's project management, brokerage, and investment services.
His experience includes managing daily operations and business development efforts of his government contracting and marketing business. He also aided in the business development efforts of companies such as University Health System, Alliance Engineers, and the Mechanical Design Group. As a consultant for an MEP engineering firm, he contributed to the firm's revenue growth of $15-million to over $100-million in three years.
Charles is a former 12-year veteran of the NFL and four-time NFL Pro Bowl Player and proud member of the 70 All-Time Great Washington Redskins. In 2016, Charles graduated magna cum laude from Strayer University with a MBA.
Client Testimonials
"Our organization was devastated when we lost funding for a new church. However, Charles Mann with Verity Commercial transcended commercial real estate advice and was able to help us find another funding source. Now we have the final approval and the funding to grow. My faith has increased and I'm glad this story is ending with such a glorious testimony." — Cheryl Smith, Founder/Pastor, Chosen Generation Church