Jerry Winchester, LEED AP
Development and Construction Services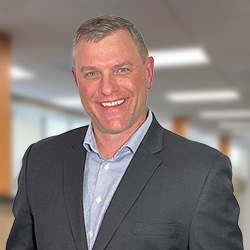 Jerry Winchester is an accomplished construction and project manager with nearly 30 years of experience in the construction industry. He has led and managed new construction and renovation projects, overseeing several large-scale projects simultaneously with volumes exceeding $175M. Jerry has extensive experience in providing preconstruction services, budgeting, scheduling, value engineering, and cost management.
His project experience includes the construction of a 226,000-sf, hyperscale data center in Chicago, Argonne National Laboratory and Data Center facility upgrades and chilled water loop modifications, and Northwestern Medicine Simpson Querrey Biomedical Research Center– a 685,000-sf research laboratory with 14-stories and two levels below grade.
Before Verity, he worked at Power Construction Company for over 20 years as a Senior Project Manager. While there, he oversaw new construction and renovation projects across a variety of markets and clients.