Verity Lends a Hand to Community Families During the Holidays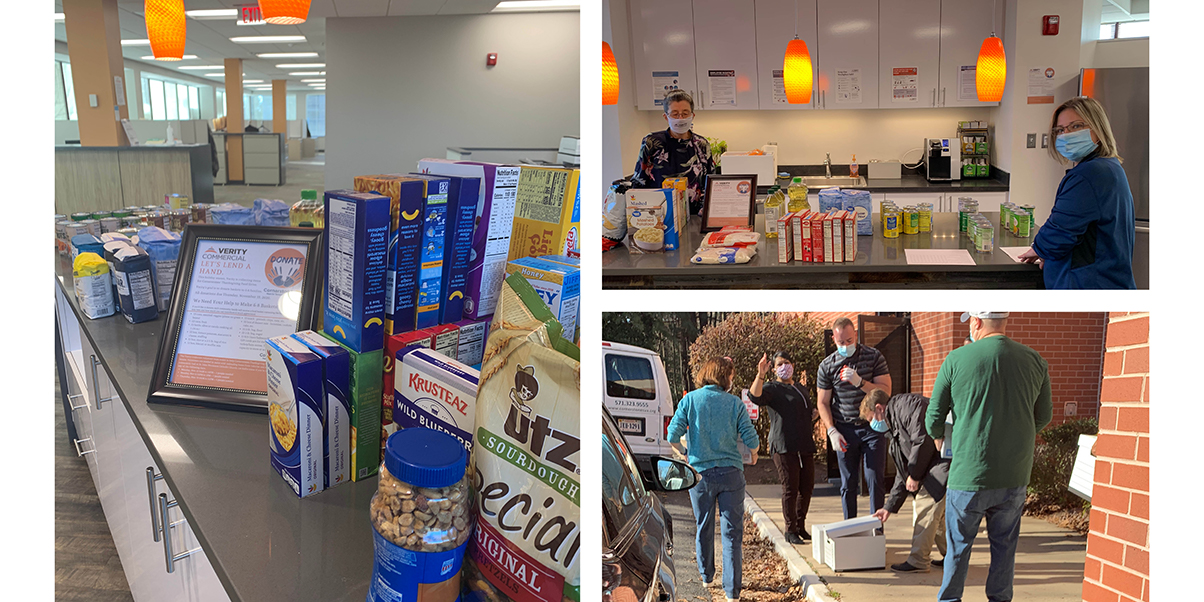 Verity joined Cornerstones to help make Thanksgiving dinner a reality for community families who are struggling to make ends meet this year. On Friday, November 20, Verity delivered food baskets to St. John Neumann Catholic Church. Verity and its team members collected dry ingredients, canned goods, and gift cards to pay for turkey and other perishable items.
"Donations are especially needed due to the ongoing impact of COVID-19 on our community families. Our responsibility to the lives of our community is equally as important as the lives of our employees," says Ken Traenkle, Verity's Co-Founder. "People-first is our philosophy at Verity, and this is especially true during the current pandemic."
Cornerstones Thanksgiving Basket Food Drive makes Thanksgiving dinner possible to nearly 1,000 community families each year.
ABOUT CORNERSTONES
Cornerstones is a nonprofit organization that promotes self-sufficiency by providing support and advocacy for those in need of food, shelter, affordable housing, quality childcare, and other human services.
ABOUT VERITY
Verity Commercial is a multidisciplinary firm that approaches the commercial real estate industry in three ways: development and construction services, brokerage and real estate investments. Our breadth of expertise gives clients more options and the perspective to make better decisions. Our fast-growing construction management practice focuses on three core industries: data center/ mission critical, life science and mixed-use projects. Our brokerage practice is geared toward clients that require strategic thinking along with transactional results. And our investment practice combines our market knowledge, strategic thinking and technical expertise to help real estate investors build a successful portfolio.
Verity is a 4-time Inc. 5000 firm and one of the fastest growing firms in Virginia and in the DC Metro area. Additionally, Verity won the Northern Virginia Technology Council (NVTC) Data Center Supplier Champion Award and were named Greater Reston Awards for Excellence Business of the Year.
# # #