Verity's Project, the Grosvenor-Strathmore Garage Expansion, Opens to Customers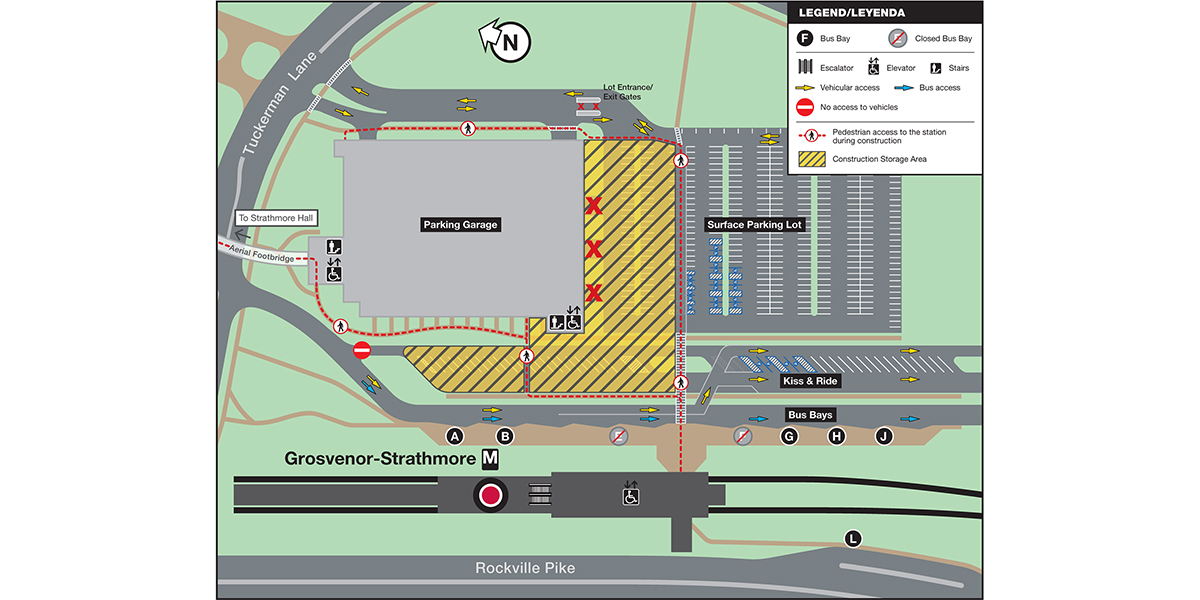 Grosvenor-Strathmore Metro Station garage expansion declared open for customers January 2021.
WMATA announced the Grosvenor-Strathmore Metro Station garage expansion is officially open for customers' use as of January 2021. Verity Commercial is offering project and construction management services to Fivesquares Development on this project.
Verity assisted with the planning and construction of the first phase of this 1.9M-sf mixed-use development at Grosvenor-Strathmore Metro Station in North Bethesda, MD. It consisted of 224 additional parking space as well as additions to the south side of the garage and an improved stormwater utility system.
"This project required highly coordinated site logistics to accommodate WMATA buses, Kiss and Ride, and pedestrian circulation," said Dave Miller, Verity Development & Construction Principal. "Regular communication with all stakeholders involved was key in the successful completion of this project."
Remaining phases of the project will include a mixed-use development with the potential of over 2,000 residential units, retail, and a hotel.
Customers using the garage at this time are encouraged by WMATA to remain safe and alert as customers may still encounter construction crews, and, at times, limited parking spaces may be unavailable for use.
ABOUT VERITY:
Verity Commercial is a multidisciplinary firm that approaches the commercial real estate industry in three ways: development and construction services, brokerage and real estate investments. Our breadth of expertise gives clients more options and the perspective to make better decisions. Our fast-growing construction management practice focuses on three core industries: data center/ mission critical, life science and mixed-use projects. Our brokerage practice is geared toward clients that require strategic thinking along with transactional results. And our investment practice combines our market knowledge, strategic thinking and technical expertise to help real estate investors build a successful portfolio.
Verity is a 4-time Inc. 5000 firm and one of the fastest growing firms in Virginia and in the DC Metro area. Additionally, Verity won the Northern Virginia Technology Council (NVTC) Data Center Supplier Champion Award and were named Greater Reston Awards for Excellence Business of the Year.
# # #