Verity Insider: A Bright Spot in the Office Market Since the Pandemic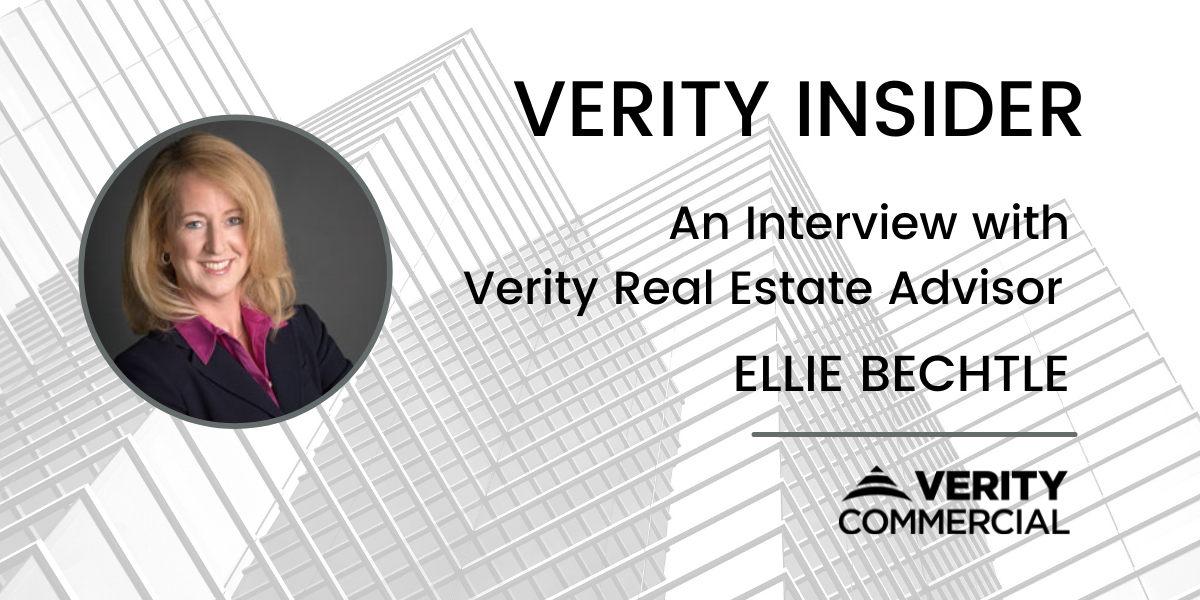 Not all office markets shared a same fate during the COVID-19 pandemic. Looking at January 2018 through December 2019 in comparison to the time period of January 2020 through December 2021, traditional office buildings saw their occupancy numbers decline as occupiers fled to remote-working options. However, office condo sales continued on a steady growth course that began as the pandemic set in.
In fact, reports Verity Commercial real estate advisor Ellie Bechtle, demand far outstrips supply in the Northern Virginia market – a market Bechtle knows well. "There are plenty of potential owner/occupiers out there and not a lot of products in which to place their capital," says the 17+ year real estate veteran. As a result, "We're getting advantageous pricing and lower time on the market." According to CoStar, there has been an approximate 20% decrease in inventory for the time period relating to the two years before the pandemic (Jan 2018-Dec 2019) in comparison to the two-year time period since January 2020.
Within the same time period, there has been a favorable increase in pricing (based upon a $/SF measurement) of approximately 26%. The basic economic principles of supply and demand seem to hold true as there is an approximate decrease of inventory of 15% during the same time period comparison. In addition, office condo held for investment have increased in value. The average cap rate has lowered by over 10%.
Why is the demand so vibrant during and after the pandemic? Bechtle believes there are many factors to consider. First, the ability to control one's occupancy becomes more enticing in uncertain markets.  Other primary reasons are the liquidity of some small business owners and the potential to put their capital to work in real estate. Office condos become attractive as the value of commercial real estate is derived from the income (or rent) that an asset produces.  In addition, lack of tenants is a significant risk in the office market. However, in an office condo, generally they are owner occupied – the business owner is also the tenant, that is. In this respect, owners are more confident managing the risk (tenancy) over deploying capital in the financial markets. Tax considerations and the uncertainty in other markets have also impacted the decision in purchasing office condos.
"Even with all the favorable statistics of the office condo market over the pandemic period, not all businesses are suited to this type of investment" says Bechtle, "there are many factors that should be considered."  Bechtle knows whereof she speaks. She came to Verity with more than a decade of commercial real estate, sales, and marketing expertise behind her. Collaborating with other owner occupant and office condominium experts at Verity, together they have evaluated clients' circumstances and have given prudent advice which has consistently led Verity in Northern Virginia market condo sales for the last 15 years. Bechtle has helped sell more than one million square feet of new and conversion office condo space. This activity established Verity as the Northern Virginia market leader in condo sales.
Bechtle explains that office condo investors are a breed apart from traditional office investors. The typical condo buyer is an owner occupier, frequently professional service people such as those in the medical field, is also often the occupant.
"In an office condo, they control their own destinies," she says, in facilities that typically feature separate entrances "so they can control their own coming and going without sharing the air with other office tenants." Clients also find that their facilities will provide a rich source of retirement income, and frequently continue to hold the asset and lease it out for that very purpose.
Turning to the future, Bechtle sees no letup in what she refers to as "the steady increase in sale prices, especially given the ongoing lack of available supply," she reports. "We recently had a developer reach out to us to acquire a condo building for redevelopment in the Vienna, VA market. No one wanted to sell their condo. There was simply no place for them to go."
Clearly Ellie Bechtle is bullish on office condo sales, and she foresees strong, continued growth for a market enjoying both high investor interest and low supply.
Contact Ellie Bechtle today for more in-depth information on how best to navigate this thriving niche sector, which is clearly, in terms of market performance, a breed apart.
# # #
Categories: