What Owners Need to Know About DAS (Distributed Antenna Systems) in Commercial Buildings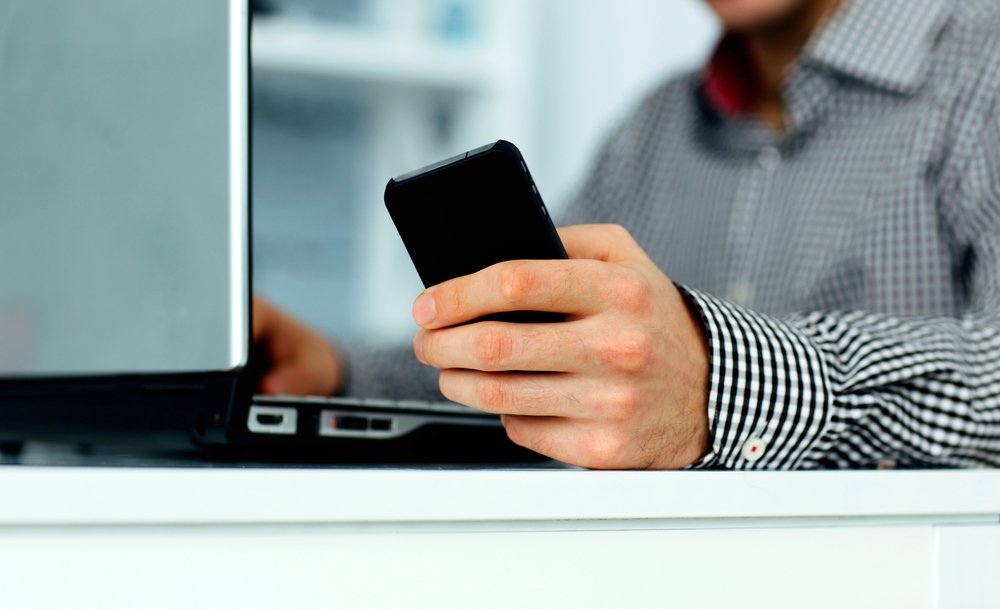 Tired of the dreaded, "Can you hear me now?", cell phone call? Consider improving mobile connectivity by installing in-building commercial DAS (Distributed Antenna Systems).
Mobile connectivity is essential to the success of businesses so it's no wonder Owners want to improve it within their commercial buildings. Dealing with weak cellular and WiFi signal can cause disruption and headaches for Owners, tenants, customers, and employees alike.
The demand for reliable mobile network coverage and strong signal reception, especially indoors, is increasing due to the growing use of mobile devices. However, Owners may face challenges when finding solutions that respond to repeated end-user complaints about connection issues.
Verity Commercial's project managers work with Owners to find creative and cost-effective solutions to improve building operations and features by leveraging advancing technology. Many Owners are responding to the demand for better signal and connection by installing DAS (Distributed Antenna Systems). If you think this may be a solution for you too, here's what you need to know about DAS.
What is DAS
So, what is DAS? Simply put, it's a signal booster. Let's say, you answer your cell phone as you're leaving the office to meet your client. On the phone is an important call you've been waiting for and you can't hang up. As you leave the office and enter into another part of the building, like the stairwell, the caller's voice starts breaking up because of poor reception or the call is dropped entirely because you walked into a dead spot. We've all experienced this and it can be very frustrating. This is where DAS comes in. It's a network of small antennas distributed throughout the building to strengthen signal so poor reception and dead spots are eliminated. Basically, bad reception and dropped calls in buildings can be a thing of the past.
Types of DAS
DAS types for indoor installation include Active DAS and Passive DAS.
Passive DAS is best suited for small office buildings, retail stores, and condo/apartment buildings or if you need spot coverage in certain areas of your building. Passive DAS is less expensive and installation and maintenance is simple. However, you need to have a relatively strong signal strength from a nearby cell tower and capacity is limited so, depending on your needs, you may need to explore getting Active DAS.
Active DAS works well for large commercial buildings and large venues with a lot of data traffic. Active DAS offers unlimited coverage if designed and installed properly. However, it is expensive and deployment and installation is complicated and disruptive.
Both DAS types offer advantages and disadvantages but what works best for you will depend on your needs.
Considerations
Consider these 4 things before you install DAS.
Cost – End-users in a commercial building will want reliable mobile connectivity but DAS comes with a cost to Owners. However, there are some options for Owners. Some DAS installation experts offer flexible funding options. While other Owners are looking into licensing agreements which work like a lease agreement for building mobile connectivity. This type of agreement allows Owners to have better connectivity but keeps the equipment ownership with a third-party licensing company.
Marketability – DAS improves in-building connectivity making this an attractive feature to potential buyers, tenants, customers, and employees. It will improve your building's value and will increase your asking lease rate. However, be sure you fully understand the commercial real estate market you're in before assuming adding DAS will improve value.
Connectivity ­– Better mobile connectivity is great for businesses and installing DAS improves cell phone reception and wireless connectivity for all end-users. It will help attract better investors, tenants, potential buyers, customers, and employees.
Safety – In case of an emergency, DAS makes your building safer since it allows occupants to access cell phone services in most situations and in any part of the building.
Cell phone reception and wireless connectivity is important to Owners and end-users. Installing DAS is a strategic business decision and will help with commercial building marketability, connectivity, and safety. However, there is a cost to Owners when installing DAS so finding the right solution for you will depend on your specific needs and market demand.
If you're thinking DAS might be a solution for you, contact Verity's Project Management team. We can help you find a commercial DAS expert. Or, if you need other creative and cost-effective solutions for your next building/facility project, contact us today.
Resources
Distributed Antenna Systems Market 2018 Global Analysis, Opportunities And Forecast To 2023
Everything You Need To Know Before Installing A Distributed Antenna System In Your Building
What A Licensing Agreement Can Mean For Your Building's Connectivity Needs
Categories: