Nationwide Expansion at Verity's Forefront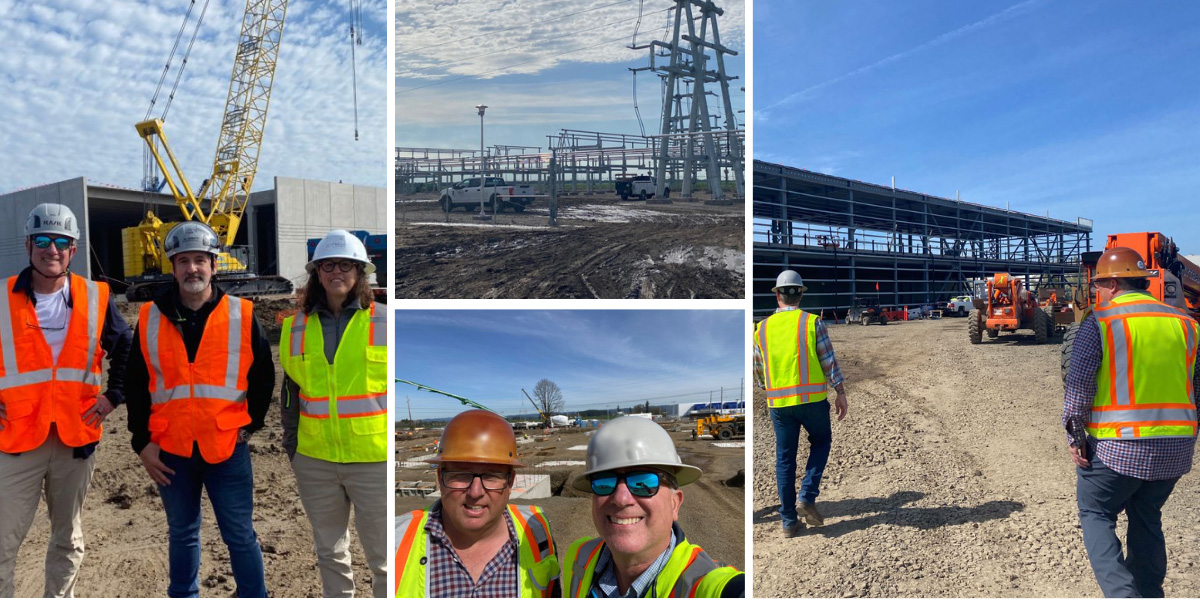 At Verity, we are excited to share our journey of expansion and growth across the nation. We had the opportunity to visit Portland, Phoenix, and Dallas, connecting with our team and esteemed clients. The experience was truly inspiring, fueling our drive to establish Verity as a prominent national brand. One of the standout moments was our visit to the remarkable data center project in Hillsboro, OR, guided by Ryan Saulsbury, our West Coast lead, and our visit to our data center projects in Dallas and Phoenix. The scale and impact of our projects around the country reflect our collective vision and commitment to delivering exceptional results.
Since our inception in Reston in 2010, we have embraced growth as a fundamental driver at Verity. Expanding into Chicago in 2019, our fastest-growing region at the time, marked a significant milestone. Building on this success, we strategically expanded to the West Coast in 2021, establishing a presence in Seattle, Portland, and San Jose. Last year, we further solidified our position as a national project and construction management leader by venturing into Dallas and Phoenix. Our success lies not in complex business plans hidden away, but in the shared dedication, passion, and entrepreneurial mindset of our team. Together, we help shape the industry, transform communities, and leave a lasting impact wherever we go.
ABOUT VERITY
Founded in 2010, Verity Commercial is a Washington, DC metro-based national multidisciplinary firm that approaches the commercial real estate industry in three ways: development and construction services, brokerage and real estate investments. Our breadth of expertise gives clients more options and the perspective to make better decisions. Our fast-growing construction management practice focuses on three core industries: data center/ mission critical, life science and mixed-use projects. Our brokerage practice is geared toward clients that require strategic thinking along with transactional results. And our investment practice combines our market knowledge, strategic thinking and technical expertise to help real estate investors build a successful portfolio.  
Verity is a 5-time Inc. 5000 firm, one of the fastest growing firms in Virginia and in the DC Metro area, and Great Place to Work-Certified™. Verity is recognized as Northern Virginia Technology Council (NVTC) Data Center Vendor Champion, Reston Cornerstones Philanthropist of the Year Finalist, Greater Reston Business of the Year, and Dulles COVID Business Champion Nominee.