Tracking the Trend of Life Science Growth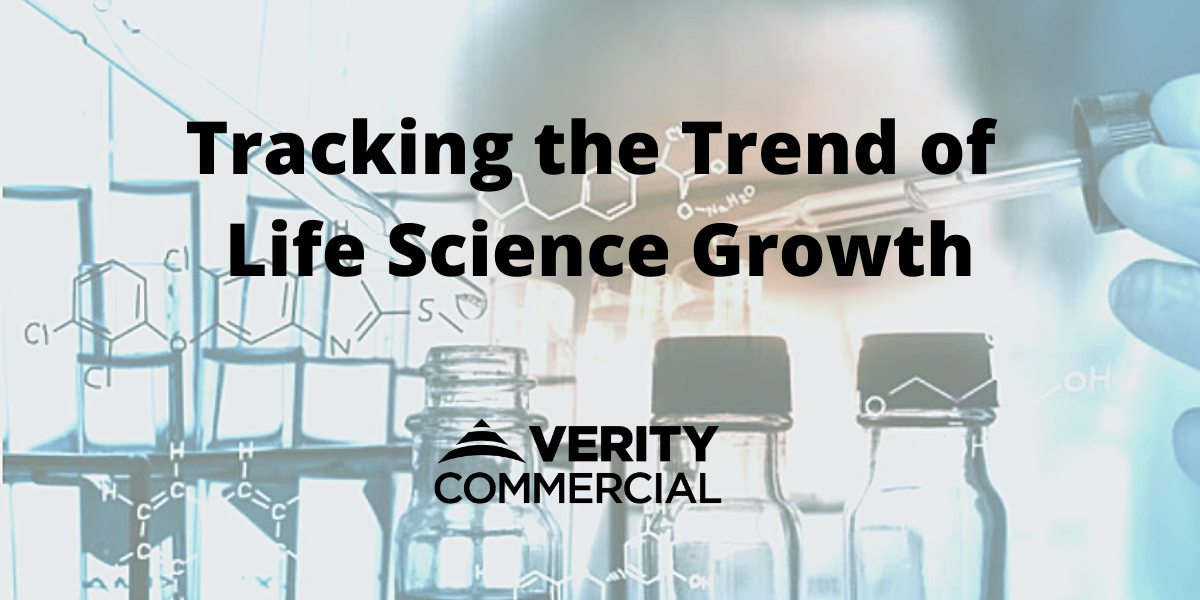 As Emelia Boateng stated in "Developers, Investors Find Growth in the Life Science/Healthcare Market," the life science sector has been on an explosive growth trajectory. The result has been an increasing number of players from a variety of capital positions and disciplines eyeing the market with enthusiasm and adding yet more fuel to what not too many years ago was considered a niche market. No more.
For instance, according to Forbes, "Venture capital firms accelerated their investments in life science during the pandemic. Funding levels rose to a record $33.1 billion in 2020. Moreover, 2021 has seen a continuation of the record-setting pace, with VC funding reaching $26 billion in the first six months of this year."
As Emelia pointed out, while the pandemic accelerated this area of growth, there is an understandably evergreen aspect to life science and healthcare in general. This is evident in the VC funding but equally in the number of investors and developers who are coming to the sector to bite into this apple. Health and prevention in all of its forms will always be with us.
But expertise is the watchword. Beyond the obvious and specialized complexity of creating a life science infrastructure, there are also cultural considerations to fold in. Late last year, BOMA International reported on the steady growth taking place specifically in the medical office building (MOB) space, a sector with its own complexities.
But, the association noted, many MOB investors and developers will pass on life science opportunities due to the longer list of boxes that need to be checked. "While we are on the subject of different breeds," the report stated, "lab spaces and life science assets, while certainly healthcare, are a segment unto themselves. We talked with professionals who considered moving into the lab and life science space, but ultimately passed on opportunities specifically because of the inherent differences. They cited the need for the right demographics, the presence of the right schools and the clusters of like operations to underpin synergies."
In this sense, life science is akin to the tech sector, which gravitates to communities of like-minded professionals, creating local riffs on the famed Silicon Valley. We are seeing this same effect along the Maryland I-270 corridor, which has become a booming hub of life science industry, in large part due to the proximity of the National Institutes of Health. We are happy to lend an informed hand to clients seeking to establish a footprint here, clustering (again) with like-minded companies.
Life Science Leader reported as far back as 2019 that: "Virginia's leaders regard the life sciences industry as a key economic driver for the commonwealth. As a result, the state incentivizes emerging bioscience companies through R&D tax credits, tax capital gains exclusions for investors, and angel investor tax credits. In addition to tax breaks, life sciences companies can obtain research funding from the state."
And while on one hand, life science can be seen as a daunting road to travel, savvy investors and developers–partnering with the proper teams–are finding a path to the rewards to be found therein. This is especially true as other sectors continue to struggle out of their COVID-19 induced doldrums.
No matter the segment of healthcare the investor or developer sees as most fruitful, there is a path to building a portfolio in this exciting sector, at a very exciting time in its genealogy.
Contact Verity today to discover how we can help you along that path.
# # #
Categories: