Verity Insider: Developers, Investors Find Growth in the Life Science/Healthcare Market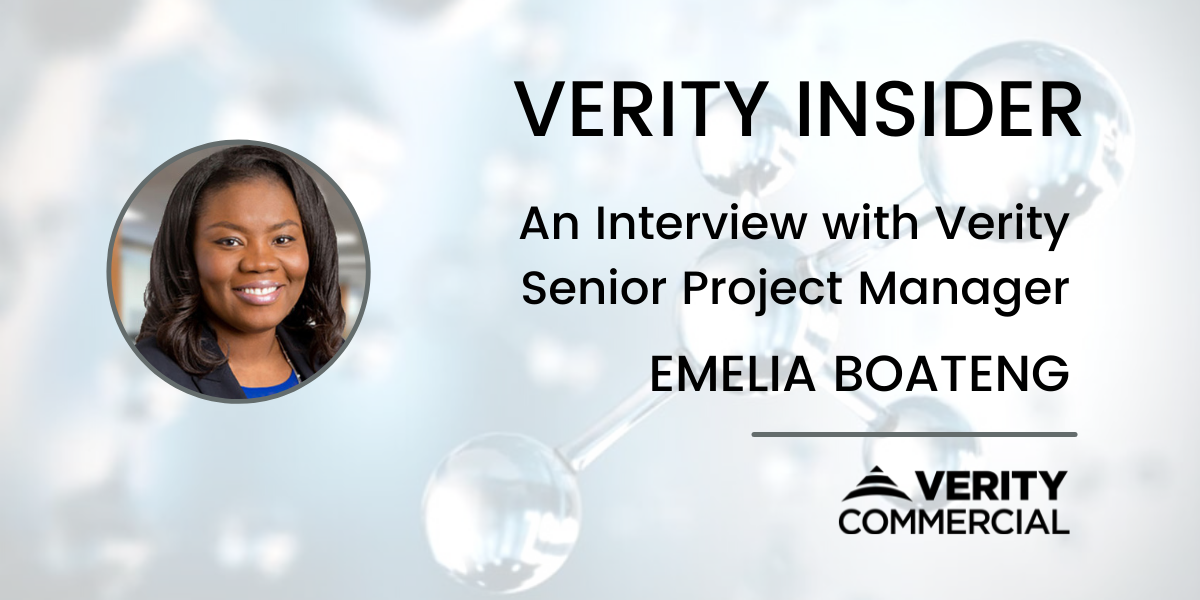 It should come as a surprise to no one that the life science/healthcare market is booming. Needless to say, it was a rock-solid commercial real estate performer prior to 2020. But the COVID-19 pandemic has shifted the sector into overdrive.
In fact, the life science analytics market alone grew some 16 percent from 2019 to 2021. Further, it is on track for an annual growth rate of some 7.5 to 8.4 percent in the next five years.
What's more, in the related (and patient-facing) healthcare field, of which medical office is a major part, the Department of Labor weighs in with some impressive statistics, especially in this time of severe labor shortages: "Employment in healthcare occupations is projected to grow 16 percent from 2020 to 2030, much faster than the average for all occupations, adding about 2.6 million new jobs. Healthcare occupations are projected to add more jobs than any of the other occupational groups. This projected growth is mainly due to an aging population, leading to greater demand for healthcare services."
For more on the life science/healthcare trend, please see Tracking the Trend of Life Science Growth.
An Expanding Field of Interest
Helping to fuel that growth are some unexpected players. "Much of what we're seeing is coming from developers looking to tap into this incredible market," says Verity Commercial project manager Emelia Boateng.
Boateng comes to Verity with more than 10 years of experience in construction and project management. Her pedigree includes life sciences, healthcare and institutional projects, and credentials that include an MS in Building Construction Services from Virginia Polytechnic Institute and a BS in Building Technology from Kwame Nkrumah University of Science and Technology.
Boateng, who also holds certifications in Healthcare Construction will guide the team in a major initiative to further enrich Verity's bench strength in life science and healthcare. This internal growth is part of a carefully orchestrated strategy over the past few years to service clients in this exploding market, much as it has done in the blazing hot data center space.
Boateng explains that many developers are drawn to the market for the first time for the prospects the market brings. "Many of the inquiries we're getting come from the office-development sector, which has been experiencing a pandemic-induced slowdown," she explains. They are turning to Verity for its expertise in this highly complex marketplace.
A Complex Sector Demands On-the-Ground Expertise
But this is not a trend for new market entrants only, and Boateng reports that experienced life-science developers as well have turned to the firm since they have no internal resources of their own. "Often, clients with some life-science experience may not have the inhouse support for project completion," she says. "They'll seek us out for guidance on such critical base building considerations as ceiling height, HVAC systems and sanitation methodologies."
Sometimes, they may simply be attempting to define the highest and best use of acreage they already have in their portfolio or they have recently purchased. Depending on circumstances ranging from construction costs to neighborhood type, conversations between Verity and the client may reveal a life science application the strongest cost-benefit choice.
Whether the client's ultimate choice is life science, affordable housing or some other application, Verity is always on hand to lend support with such services as gathering the construction team.
At this point in the post-COVID cycle, and despite the continual emergence of variant strains, we all hope all markets will once again solidify, gain in occupancy and in so doing, attract interest from a wider range of developers. But as Boateng explains, "For now, the smart money–with the appropriate expertise–is on life science and healthcare."
Interested in learning more about Verity's life science services? Contact us today to speak with Emelia.
# # #
Categories: