Verity Co-Founder Ken Traenkle Presents on the Future of Malls at Dulles Chamber Education Series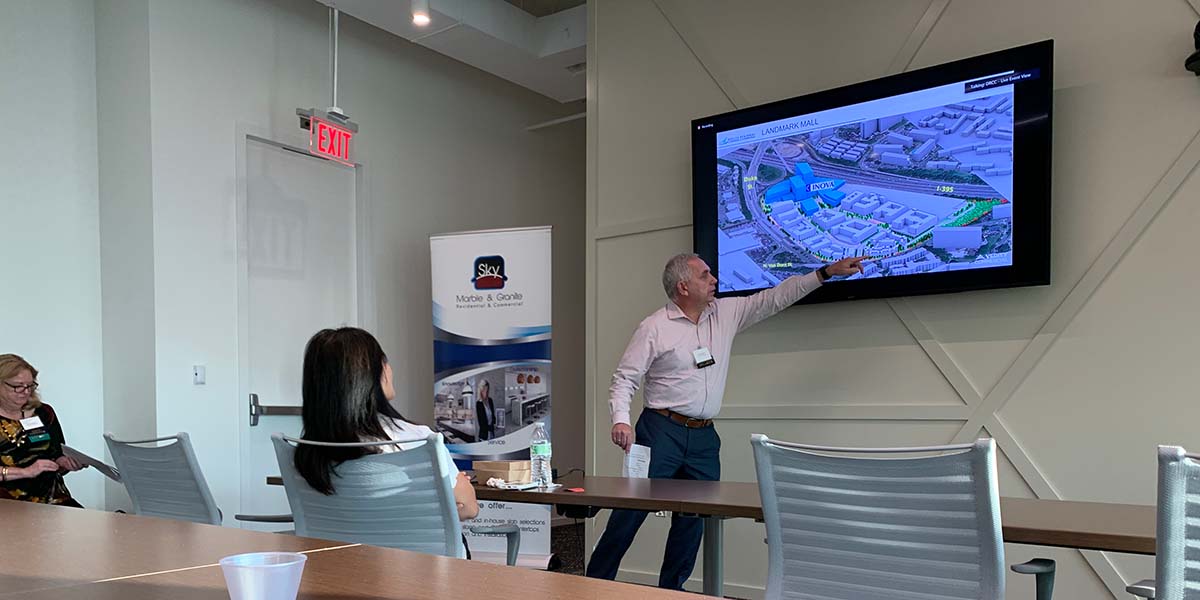 Verity Co-Founder Ken Traenkle presented at The Dulles Regional Chamber's Ignite for Growth Committee – Mall Redevelopment-Centric Places for Future Generations education series. Ken spoke on proposed redevelopment to Northern Virginia shopping malls. The main takeaway of Ken's presentation was that the future of malls will consist of mixed-use where residential and consumer engagement, experience, and entertainment are drivers.
Other featured speakers included Michael Platt, Senior VP Centennial Real Estate and Andrew Klaff, Executive Managing Director Newmark. Discussion topics centered on The Dulles Town Center revitalization project, other mall redevelopment projects, design elements, and future amenities.
Dulles Chamber's Ignite for Growth committee is an educational culture for community awareness regarding property growth and development in the northern Virginia region. Their goal is to showcase urban growth and development though property highlights, educational series, and networking.
ABOUT VERITY:
Verity Commercial is a multidisciplinary firm that approaches the commercial real estate industry in three ways: development and construction services, brokerage and real estate investments. Our breadth of expertise gives clients more options and the perspective to make better decisions. Our fast-growing construction management practice focuses on three core industries: data center/ mission critical, life science and mixed-use projects. Our brokerage practice is geared toward clients that require strategic thinking along with transactional results. And our investment practice combines our market knowledge, strategic thinking and technical expertise to help real estate investors build a successful portfolio.
Verity is a 5-time Inc. 5000 firm and one of the fastest growing firms in Virginia and in the DC Metro area. Verity has been recognized as Northern Virginia Technology Council (NVTC) Data Center Vendor Champion, Reston Cornerstones Philanthropist of the Year Finalist, Greater Reston Business of the Year, and Dulles COVID Business Champion Nominee.
# # #